Data Stay Safe, You Don't Need To Worry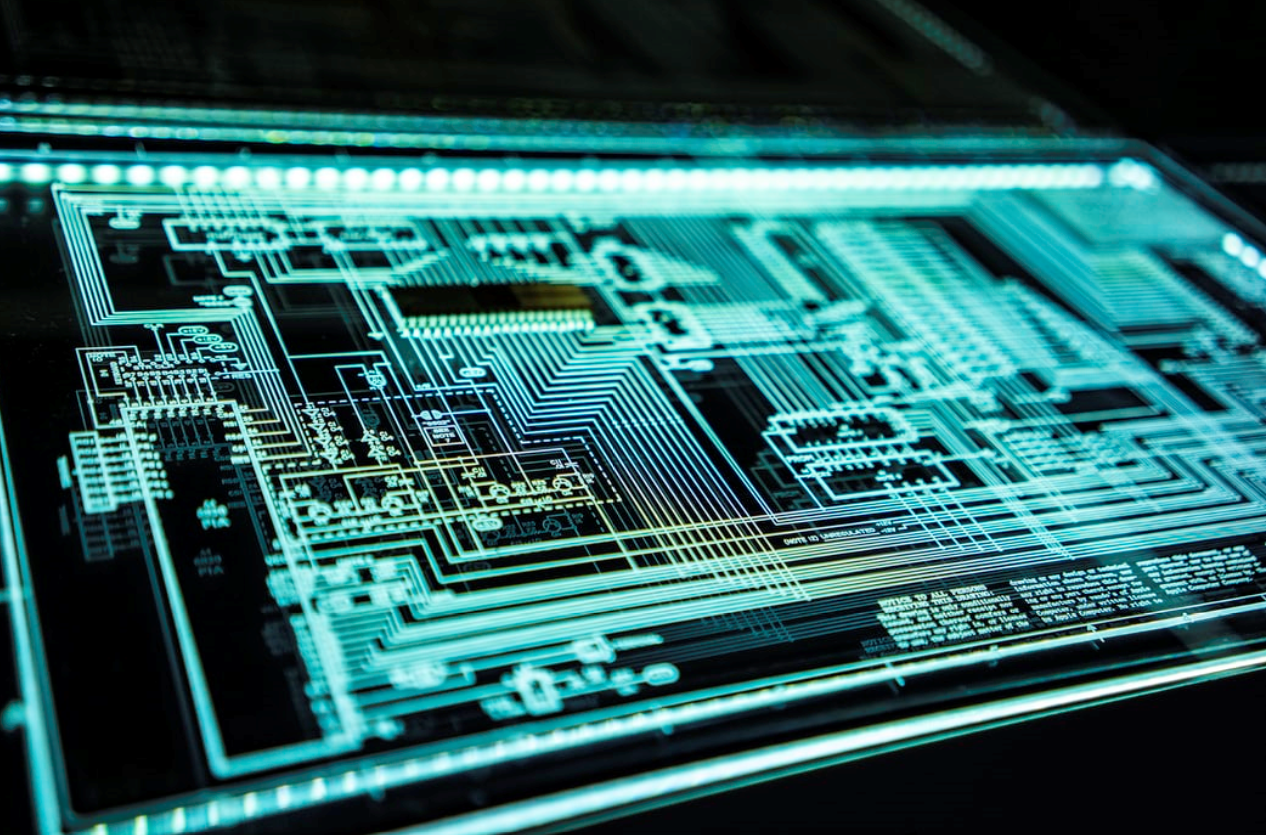 Astragraphia Document Solution - Dangers to the security of your company data are everywhere. Hackers, phishing scams, data theft, and human error are common. Thinking about the security of your network is enough to make you feel unsettled even at night. For that reason, ensuring that your company is free from data breaches is actually simpler than you might think.
Imagine for a moment, that data is one of your employees. Which is brilliant. But that's not always easy to manage. Now, chances are you won't leave this employee open to important information. Will not let them gossip about the secret plan. And you definitely wouldn't let them open your office door to strangers. Sounds pretty obvious right? But if you haven't thought about an end-to-end security system, that's probably what it is.
Before we talk about the technology side of data protection, let's start with the most important thing - your people. They are not only your most important asset but also one of your most vulnerable assets. Recent studies have found that more than 60% of data leaks are caused by human error.
So how can you make a human firewall your first line of defense against data breaches?
Be protected against the protection of your own data.
Always remind the importance of the value of their data and prepare a code of conduct for all employees. This is especially true when it comes to sharing company information with suppliers and partners. A formal security policy will tell everyone how to properly handle company data.
Don't ignore update notifications.
This is one that we all do. You are doing something important and an update reminder appears on your device. More often than not you click "remind me later". What's the harm? You will do it later, won't you?
In fact, those older versions of the office software are the ones hackers are most familiar with. And best at attacking. As you continue to improve your software, you add more barriers and defenses against attacks.
Train your team on technology
Again, this may sound obvious. But many companies assume that staff already know or will think about it over time. By holding regular learning sessions about malicious software, new security risks, and new software updates, you make your staff as strong as your security system.
Prevention always pays off.
Taking the time to establish these countermeasures may sound time-consuming and time-consuming, but it's always worth it. Data breaches are not only embarrassing, but they can also be very costly. Fines, penalties, and loss of your professional reputation will take longer to overcome.
Astragraphia Document Solution has introduced a series of products "The New ApeosPort Series". Where one of them is the main pillar feature of 360 ° Data Security.
Start protecting your business and addressing internal and external risks as you focus on accelerating business growth Ensure that your documents and sensitive customer data are kept safe with the following benefits of 360 ° Data Security:
1. Print & Scan Safely
Make sure every print and scan job is protected against security risks with end-to-end data encryption over a secure network.
2. Authentication
Manage user and print environments more efficiently with one-touch user authentication. Maintain greater cost efficiency without sacrificing accessibility through an intuitive password, card or PIN access solution.
3. Audit Trail History
Minimize the risk of internal data leaks with enhanced audit trail capabilities, allowing you to monitor devices, track documents, and be notified of suspicious activity.
4. Personalization Security
Protect your work, data, and company information with protocol-enabled devices, audit log protection, and adhere to strong global security standards.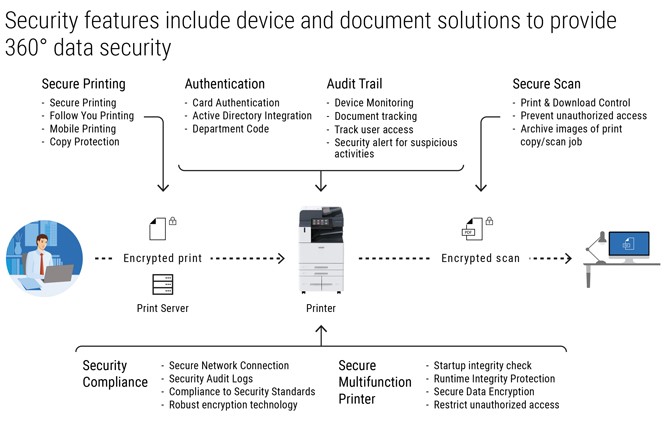 Find out more about how Astragraphia can help you and your company employees with a comprehensive data security protection solution by contacting our Business Consultant team or Halo Astragraphia at 1500 345 every Monday - Friday 07.00 - 18.00 WIB.
Source:
https://www.fujixerox.com.sg/en/Insights/Article/Is-your-Data-Security-keeping-you-up