iCare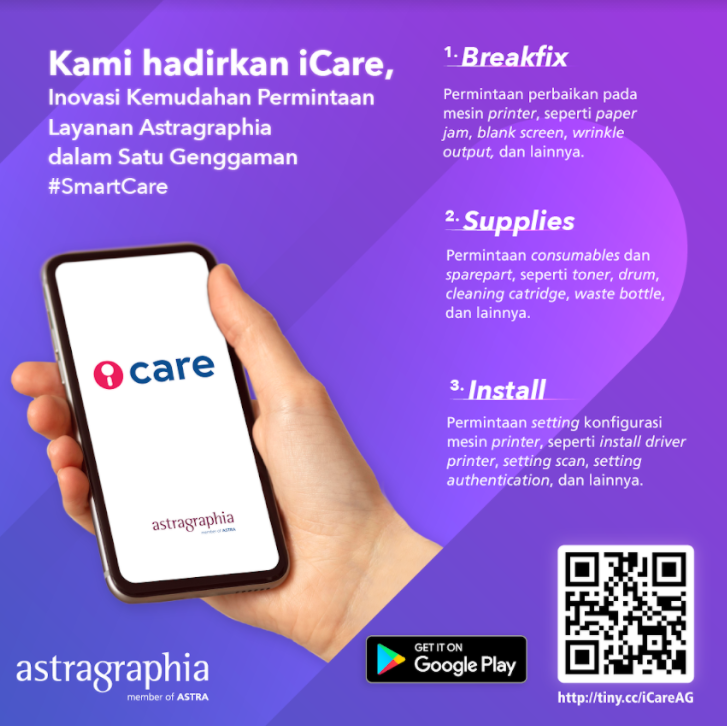 Thank you for your trust in Astragraphia by continuing to use our range of products and solutions. We understand that the investment you have made, we need to support with a commitment in a sustainable manner through the best after-sales service. We prioritize customer satisfaction and our Customer Engineer services are always available. We also ensure that the repair process for products and solutions is carried out quickly and professionally. This is in order to support your business operations and the daily activities of your company.
iCare exists as an Astragraphia service application to enhance and provide convenience and a different Astragraphia service experience, simpler and can be monitored by mobile in one hand. The iCare application is part of the transformation and innovation developed by Astragraphia.
For your convenience and convenience, this iCare application has several main features:
The Breakfix feature, if there are problems with the printer machine anywhere and anytime, customers can easily make printer machine repair requests, such as paper jams, blank screens, wrinkle output, and others.
The Supplies feature, it is more convenient and easy for you to make requests for Astragraphia supplies or spare parts anytime and anywhere.
The Install feature, a service for requesting Astragraphia printer engine configuration settings, is now easier than you might think. Customers don't need to bother installing printer drivers, scan settings, and authentication settings on the printer machine according to customer needs.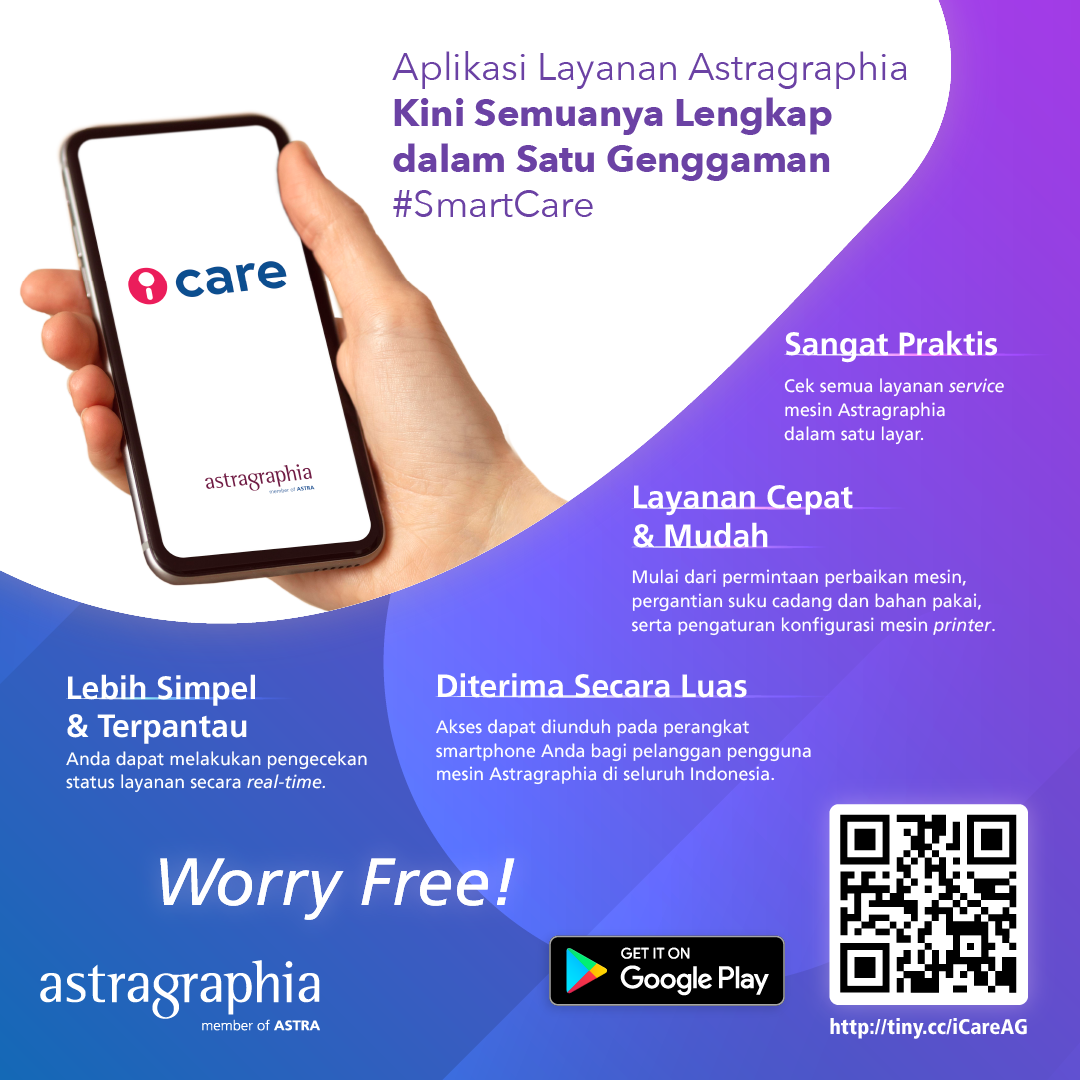 By using the iCare application, benefits for you:
Very Practical
Fast and Easy Service
Widely Accepted
More Simpler and Monitorable Process
Instructions for Downloading and How to Get the iCare Application:
Customers can download directly from the Google Play Store (link: http://tiny.cc/iCareAG) on your smartphone.
Customers can register their personal data by entering their email address and active personal cellphone number.
The customer chooses a personal identity that will be used as proof of validation by using the upload of his KTP or SIM selfie.
Customers can submit data, then wait for approval and activation from the Astragraphia team which will be sent via a verified email notification.
Customers are ready to use their email and password during registration, to be used as a login to the iCare application.
Astragraphia always provides the best service to customers and supports your work productivity and business operations.
iCare.Smart Care.