Astragraphia Launches 26 FUJIFILM Business Innovation Products for the Office and SME Segments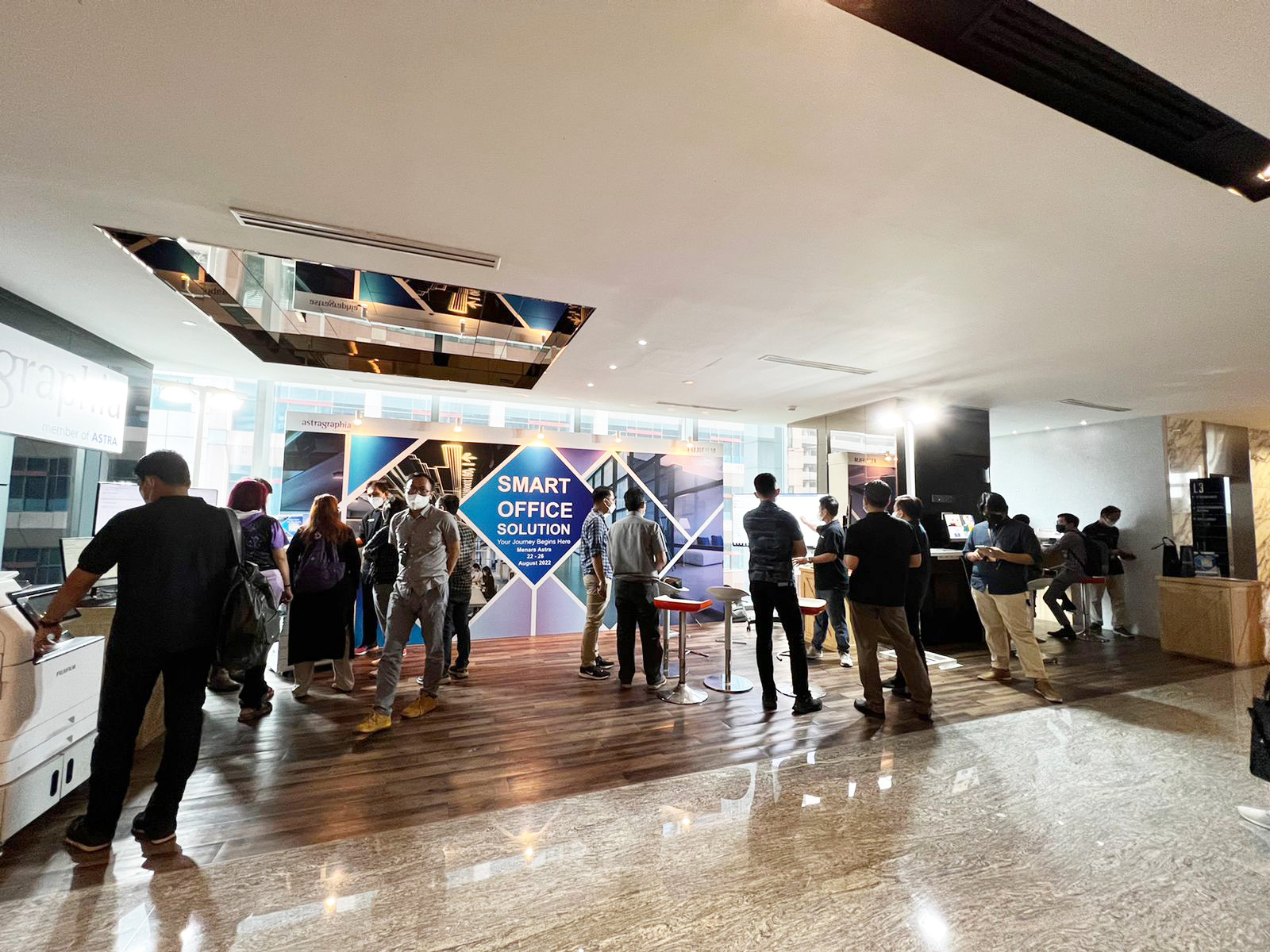 Astragraphia Document Solution, 10 February 2023 – PT Astra Graphia Tbk (Astragraphia) through its Document Solutions business unit (Astragraphia Document Solution) presents a broad and diverse FUJIFILM Business Innovation product landscape with a total of twenty-six (26) types of printers and the Fujifilm Series multifunction printer Apeos, ApeosPort, ApeosPrint and ApeosPort Print. Through the features and technology presented in all the latest series of Fujifilm products, Astragraphia provides added value in document management solutions and meeting printing needs that are more environmentally friendly, safe, flexible and efficient in the work environment.
King Iriawan Sutanto - Director of PT Astra Graphia Tbk said, "Astragraphia always prioritizes customer satisfaction and is committed to presenting product innovations to create a more resilient and sustainable company. The entire series of Fujifilm A3 and A4 multifunction printers and printers that we launched target the office segment in various industries, including Small and Medium Enterprises (SMEs). Through a series of reliable product features and technology in this latest series, we support the style of working anywhere (mobility) safely, efficiently and flexibly for customers. In addition, these products are products that are more environmentally friendly because they are able to significantly reduce power consumption and CO2 emissions during the printing process."
Protect Data Privacy and Support Dynamic Workstyles
Astragraphia presents three (3) types of A3 color digital multifunction printers in the Fujifilm Apeos C3060 Series and the Fujifilm ApeosPrint C5570 Series color printer. Besides color, there are also three (3) types of A3 monochrome multifunction printers in the Fujifilm Apeos 3560 Series, two (2) types of A3 monochrome multifunction printers in the Fujifilm Apeos 5570 Series and three (3) types of A3 monochrome printers in the Fujifilm ApeosPrint 4560S series. This series of color and monochrome multifunction printers and printers emphasizes protecting user privacy through strong security features and optimizing dynamic work style comfort supported by wireless or Near Field Communication (NFC) features that facilitate direct connectivity in printing, copying, scanning and fax directly from the user's smart phone so that they can connect with this latest product series.
Fujifilm A3 Color and Monochrome A3 Multi-function Printers and Printers Fujifilm Apeos and ApeosPrint Series

Compact and Energy Saving Printers to Support Sustainable Business
Astragraphia continues to encourage innovation and product development that is environmentally friendly and encourages a minimum power consumption reduction of up to 0.5 watts and significant CO2 emissions in the printing process. FUJIFILM Business Innovation as the main principal of Astragraphia, is also actively developing new technologies to create products and consumables made from environmentally friendly raw materials.
Apart from presenting the A3 multifunction printer series, Astragraphia as the Exclusive Distributor of FUJIFILM Business Innovation in Indonesia, presents the A4 color printer series with speeds ranging from 24 sheets per minute to 52 sheets per minute and the A4 monochrome printer series with speeds ranging from 34 sheets per minute to 63 sheets per minute. The presence of a series of new types of these products is a business solution to get work done while ensuring energy efficiency and reducing the resulting carbon footprint. With a compact printer design, users have the flexibility to install the printer even with a small work area.
Fujifilm Apeos Series Color A4 Printers and Multifunction Printers, ApeosPort, ApeosPrint, and ApeosPort Print


Rudy Sunarto - Chief of Planning & Marketing at PT Astra Graphia Tbk said, "Each type in the latest Fujifilm ApeosPort and ApeosPort Print printer series that Astragraphia presents always helps customers to save on paper and toner usage through the Eco-Mode setting system. This feature supports reduced energy consumption and operational cost efficiency because the printer will automatically enter low power mode when the printer is not in use. With its extensive marketing network and operational areas, Astragraphia is ready to market and provide the best after-sales service for smart office products and solutions from all FUJIFILM Business Innovation products to customers in all regions in Indonesia."
The entire series of Fujifilm Apeos, ApeosPort, ApeosPrint and ApeosPort Print products are ready to be marketed throughout Indonesia. To consult, find out technical specifications, and place orders regarding products and solutions, please visit the website www.documentsolution.com, Instagram social media @astragraphiadocsol, or email PT ASTRA GRAPHIA TBK JL. Kramat Raya No. 43, Jakarta 10450, Indonesia T : +62 21 390 9190 F : +62 21 390 9181 www.documentsolution.com to info@astragraphia.co.id.