Remembering and Understanding the Glory of Barus, Astragraphia Document Solution Supports the Printing Process of "Barus: Emporium City and Civilization Archipelago" by Hasiholan Siagaan XIV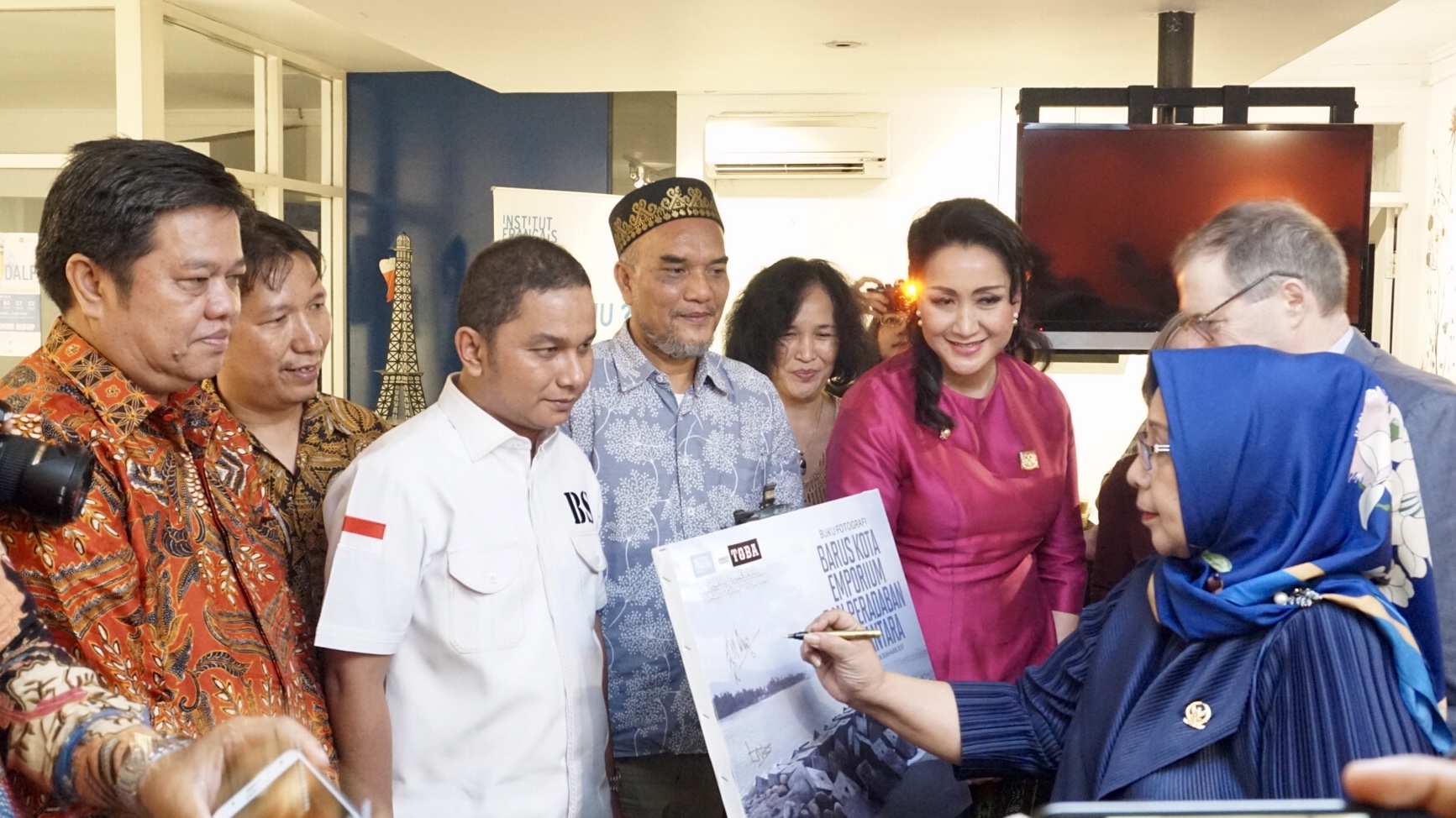 Jakarta, 12 May 2018 – Astragraphia Document Solution participates in the spirit to actualize the triumph of the Barus region as an advanced civilization of the archipelago in the 15th-17th century BC by sending support for the printing of the book "Barus: City of Emporium and Civilization Archipelago" by Hasiholan Siahaan XIV. Hasiholan Siahaan XIV is a professional photographer who has been working in the national media since 16 years ago. He does have a high enthusiasm in interpreting the triumph of Barus, which has been embodied with the research on the content of this book he conducted since 2012.
The Barus area located in the Northern Province has a history of civilization inherent with Natural Resources and civilizations that have had a social plurality. This makes Barus a pivot of civilization that is utilized by world-famous figures, let's call Ibn Sina who visited Barus to utilize its Natural Resources for medical research needs.
"There are many things we can do to study the history of the great civilization of our nation, one of which is the history of the Barus region which ever has its glorious era. This book tells a lot about the glory to the reflection of today. We really appreciate this work, let alone Bang Hasiholan already published the photography book with Bromo's culture theme. Barus Book of Emporium City and Indonesian Civilization also has an in-line spirit with our corporate culture, which wishes to benefit the nation and life. "Mangara Pangaribuan, Director of PT Astra Graphia Tbk.
The launching of the Barus: City Emporium and Civilization Archipelago, held at IFI Wijaya, and attended by Jean-Charles Berthonnet (French Ambassador to Indonesia) and spouse, Damayanti Lubis (Vice Chairman of Indonesian Regional Representative Council)l, Marwan Dasopang (Vice Chairman of Commission VIII PKB faction), Ghilman Asalini (Archeologist from University of Indonesia), Giwo Rubiyanto Wiyogo (Chairman of KOWANI), and Bakhtiar Sibarani (Regent of Central Tapanuli).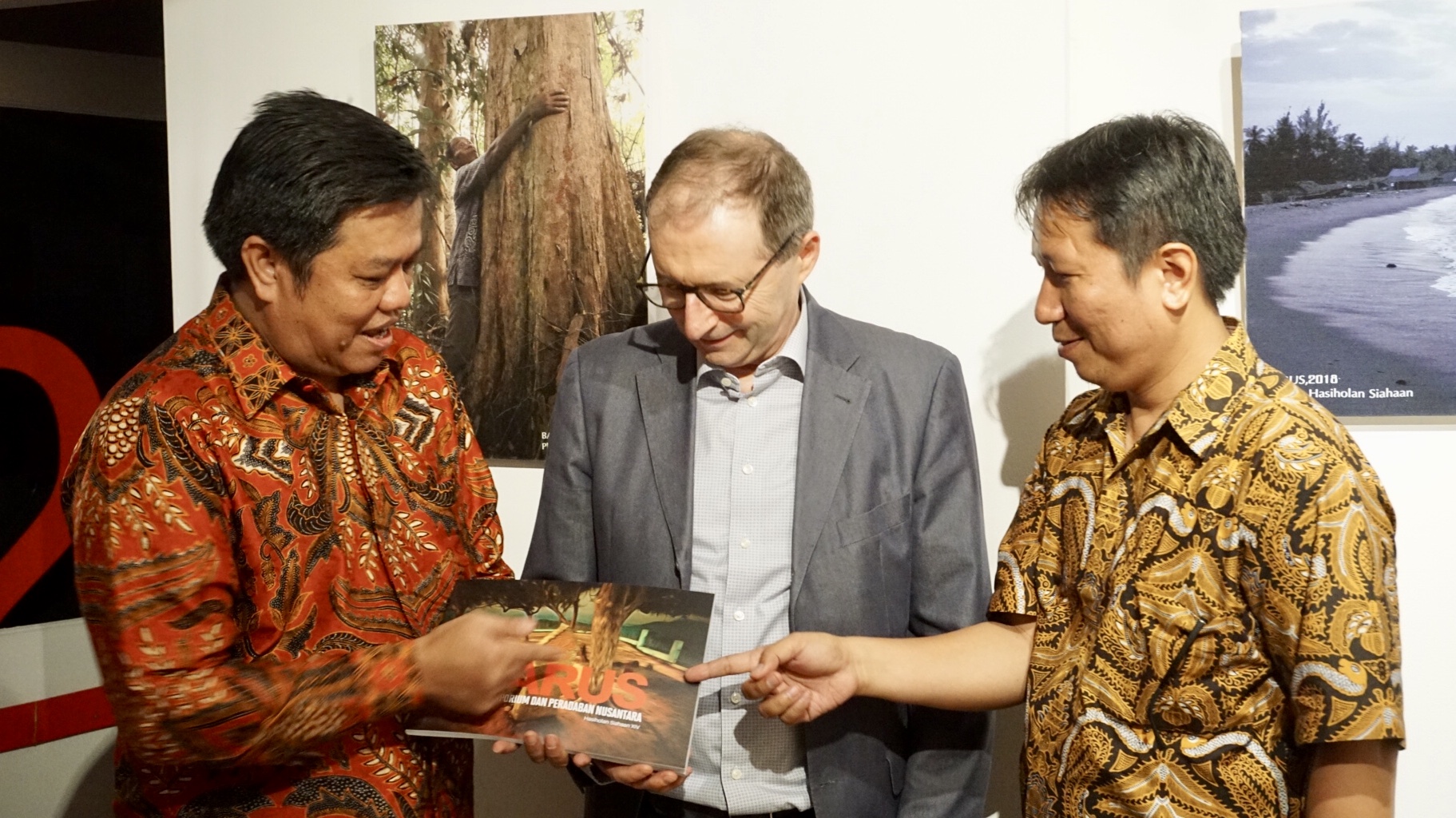 "Thanks to all those who support the creation of the book Barus: Emporium City and Civilization Archipelago. This book is a reflection that I have long been dreaming for 6 years through observation and research on Indonesia's glory, particularly in Barus. The momentum of this launching also fits with the claim that Barus as a legacy of civilization in Indonesia must be maintained. Through this book, I hope the people of Barus can receive more attention so that the economic condition can be improved. For the tourist, Barus is an excellent travel destination, considering Barus is a civilization that has a thick pluralism style." Hasiholan Siahaan said.
Photography book printing "Barus" is done using Fuji Xerox Iridesse Production Press machine. This machine is an all-in-one solution designed for digital print operations. Fuji Xerox Iridesse Production Press is capable of printing faster (110 ppm) on various media types at sizes 52 gsm to 350 gsm. This machine has Ultra HD Resolution print quality: up to 1200 x 1200 x 10 bit RIP rendering and 2400 x 2400 dpi imaging resolution, which results in smooth, sharp, high resolution, and detailed color sweeping.
Astragraphia Document Solution is supported by Astragraphia Document Solution's sales and after-sales service network which reaches up to 514 cities and counties across the archipelago, supported by 86 certified System Analysts and 300 highly qualified and trained Customer Engineers to ensure productivity of document solutions on machines Fuji Xerox's existing MFD customers can run well. Customers can contact Halo Astragraphia directly at 1500345