Wow, Digital Printing Machines Can Produce Pink
At the end of 2020, Astragraphia Document Solution introduced the newest 1 special color from the Fuji Xerox Iridesse Production Press machine, namely pink (pink). The addition of this special bright pink ink is certainly a surprise for printing businesses engaged in the Commercial Print business in Indonesia. Of course, this pink ink can produce printing applications with a variety of colors that are more expressive, prominent, elegant, and powerful, which cannot be produced from other digital printers.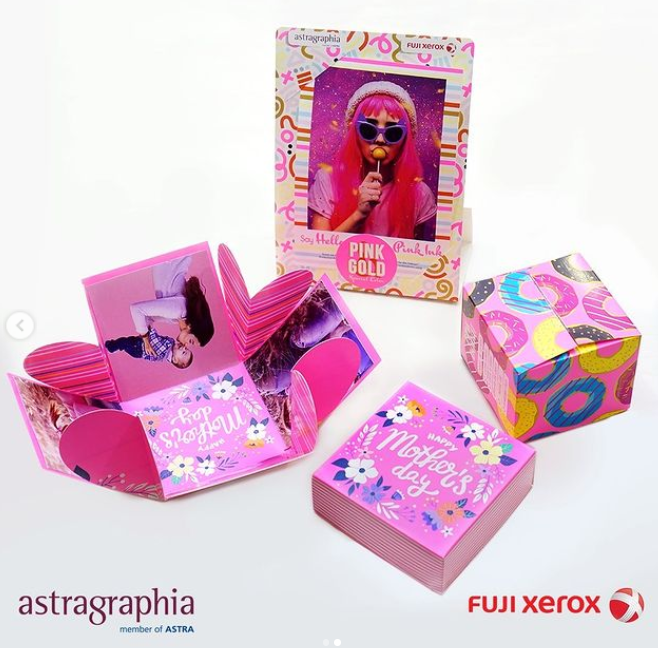 The introduction of the special Pink color was held in the "Astragraphia Creative Chat" session to all Graphic Business Consultants throughout Indonesia on 18 December 2020. Fuji Xerox Iridesse Production Press has the ability to print charming applications with six colors in one go. Iridesse is capable of loading a maximum of two special dry inks (Gold, Silver, Clear and White) in addition to standard CMYK dry inks.
By adding this Pink ink, giving identity and expressiveness to the pink philosophy of the Fuji Xerox Iridesse Production machine is expected to expand the color gamut and classy graphic appearance with shades of gradations and pastels from pink that can answer today's printing needs.
To see more about the advantages of this special Pink color on Iridesse, you can contact our Business Consultant Team, or by contacting Halo Astragraphia at 1500-345. In addition, you can also visit the documentsolution.com website.