Worry Free! This is How to Prevent Paper Jam on a Multifunctional Photocopier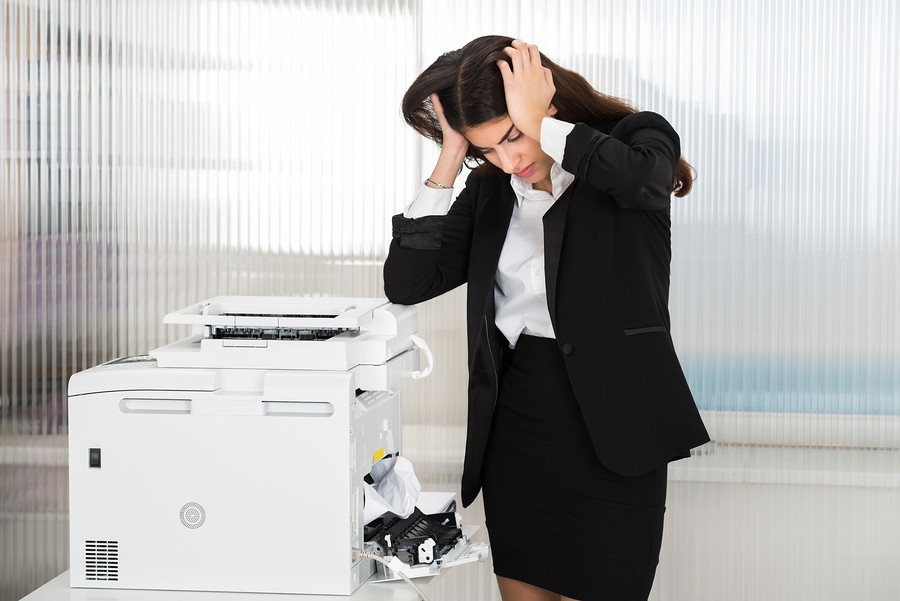 Astragraphia Document Solution - Office work can never be separated from documents. Therefore, the presence of a multi-functional photocopier can certainly help make daily work faster and easier. In order to keep operating optimally, maintenance of multi-functional photocopiers needs to be done regularly because it is used every day and by many people. It must be very annoying, if we are going to copy or print quite a lot of documents, suddenly a paper jam is found or more commonly referred to as "stuck paper". This is usually indicated by a red indicator light that lights up when there is interference with your Fuji Xerox multi-function copier. When you see an error sign or an indicator light flashes, you don't need to panic, by doing the following methods, the paper jam problem will be resolved.
Make sure the paper is neat when put in the copier
Maybe this is a simple thing that is often overlooked, make sure beforehand the condition of the paper that you will use for copying or printing. Do not let it get torn, folded, or untidy to cause a paper jam.
Pay attention to the humidity of the paper used
The temperature on the paper also has an effect. The humidity conditions of the paper make it more often sticky to one another.
Keeping the sensor clean on the copier
In order to continue operating optimally, multi-functional photocopiers also need good maintenance and cleaning so that the machine is in good condition to maintain the desired results. Therefore, in checking and cleaning the area sensors in your photocopier you must always periodically.
The method is easy, isn't it! By doing the tips above, you can optimize the function of a multi-function copier so that you can work more productively, a paper jam is no longer an obstacle for you.
To find out more information about the product range and solutions from Astragraphia Document Solution, please contact Halo Astragraphia 1500-345 (07.00 - 18.00 Monday - Friday; 07.00 - 13.00 WIB on Saturdays). Or you can contact our Sales Representative or click the button below: