With Iridesse, Create More Special Angpau Creations on Your Chinese New Year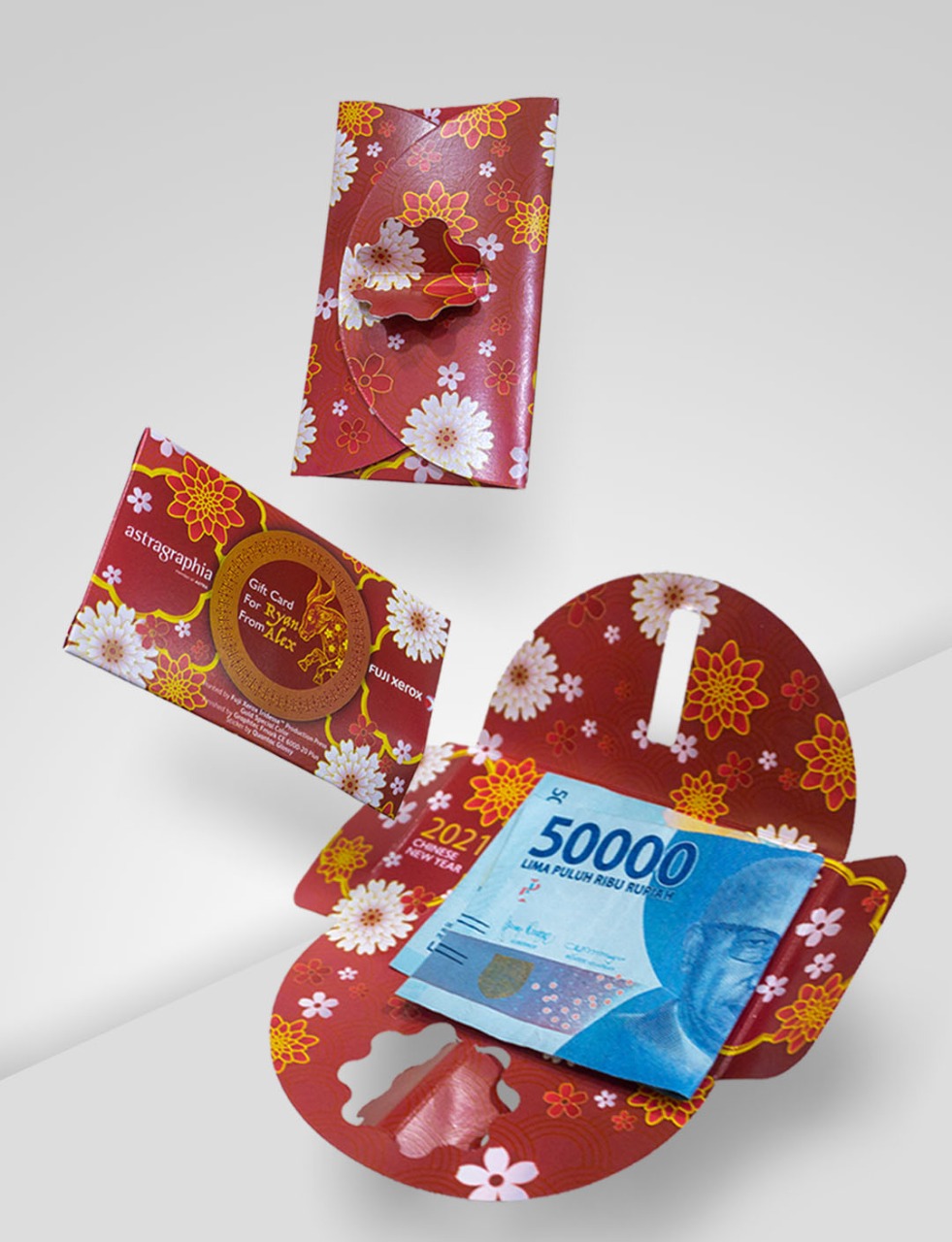 Astragraphia Document Solution - It doesn't feel like the Chinese New Year will soon arrive. Surely, you already feel impatient to look forward to this special moment by celebrating the tradition with your family every year. One of the most awaited Chinese New Year celebration traditions is angpau. Angpau is a gift in a red envelope which usually contains a certain amount of money. It is undeniable that angpau is always synonymous with red because it symbolizes the joy and warmth of the Chinese New Year. The philosophy of red color in angpau is believed to have the meaning of exorcising demons as well as transferring welfare so that the family can have good luck and good fortune throughout the year.
Towards the Chinese New Year, the demand for angpau printing will be even higher in demand. Many people are looking for a variety of red packets to share with their families. Angpau envelope manufacturers must continue to be creative with their designs and colors in order to create something special for consumers. In fact, now you can make requests for designs and colors according to your wishes and needs (Personalized Angpau Envelope).
Seeing this opportunity, Astragraphia Document Solution answers the needs of customers and SMEs in the angpau printing industry by providing a production printer type machine. A production printer is a production scale digital printing machine that is used to print various types of print, with printed materials of various sizes and sizes. This type of printer is usually used for printing in large quantities. Fuji Xerox Iridesse Production Press is a type of production printer that is included in the high-end category for professionals. As is well known, the Fuji Xerox Iridesse Production Press is very well known for its excellence that is able to print stunning, special colors with the single-pass method, as well as use up to two additional special dry inks in Gold color. This is very suitable for creative industry players if they want to be creative and explore in producing creative and quality angpau products.
Astragraphia Document Solution provides recommendations for printing personalized red envelopes so that the Angpau printing industry players can highlight special colors. By combining the technology on the Fuji Xerox Iridesse ™ with the Finishing Product Graphtec FCX Series machine, angpau color creations will be even more diverse.
Graphtec FCX Series finishing machine with the main function of Cut, Perforation, and Crease so it is very appropriate to produce quality packaging. Not only that, but the FCX Series can also be used for needs such as envelope printing that require printing techniques such as embossing.
In addition, Graphtec FCX Series has 2 processing techniques as follows:
1. Cut Surface: This is a Cut / Crease / Perforation technique on print media.
2. Cut Back Side: This is a Cut / Crease / Perforation on the back of the print media to minimize print results if damaged.
Astragraphia hopes that the combination of the two technologies will undoubtedly produce quality special color prints. Fuji Xerox Iridesse ™ ️ Production Press will later be able to answer the needs of print industry players and MSME producers of angpau in producing the needs of today's printed products to capture the moments of your Chinese New Year celebration even more special.
To find out more about the technological advantages of Iridesse and Graphtec FCX Series, you can contact our Business Consultant Team, or by contacting Halo Astragraphia at 1500-345. In addition, you can also visit the documentsolution.com website.