The Smart Matrix Printer Communication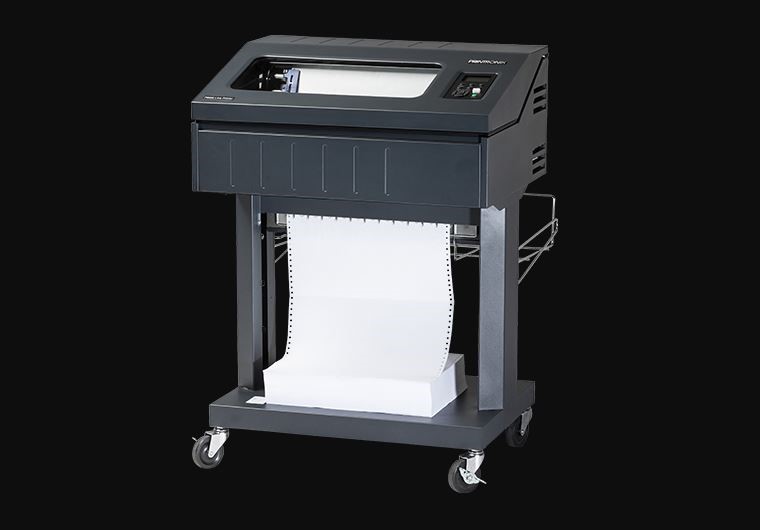 Printronix offers the only PostScript and PDF® in the world of matrix line printers. The P8000 Series, in particular, applies technology that enables printers to communicate directly with ERP (Enterprise Resource Planning), including Oracle®, SAP®, Linux®, and Windows®.
Through this type of printer, PDF data or PostScript files can be sent directly to the printer without having to go through a hard-coding process or special drivers. The quality of the printouts has also been improved especially with the application of PostScript images.
Line matrix technology in Printronix Cartridge P8000 Open Pedestal enables maximum working time, affordable cost and reliable performance making it ideal as a solution for buyers who want to minimize operating costs without sacrificing the reliability of results, regardless of the operating environment.
The P8000 Cartridge Series presents the most flexible, functional design that can be set from any line matrix printer. This Open Pedestal model combines several main features, including:
• Its physical form is practical for mobility in almost all industrial environments
• Optional acoustic covers can reduce engine noise without inhibiting the engine's working process
• Perfect integration into the workflow, in terms of reliability, productivity, and environment
• Strong durability and superior print quality resulting from patented technology
• Print speeds reach P8000: 500 to 1,000 lines per minute
Find more about the Printronix series by contacting Halo Astragraphia in numbers 1500-345 every Monday - Friday, during business hours (6:00 - 18:00 WIB).