The Journey Toward Workflow Automation, Worth The Wait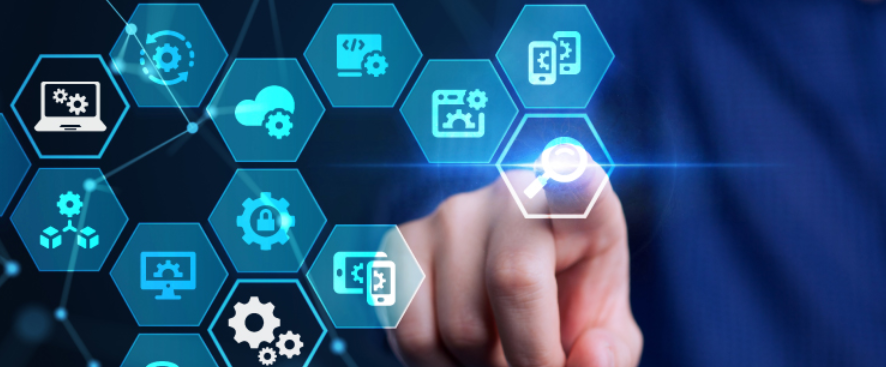 Astragraphia Document Solution - Good business certainly comes from a mature management process. However, the challenges of digital transformation have changed and shaped a new culture in the work environment. One of them, the paperless trend in digital transformation is starting to run rampant along with the increasing use of digital devices in companies.
Paper has a historical story, since it was first discovered about 2,000 years ago. Paper is the prima donna as a track record for someone to record, communicate and document their work process in a company. Over time, more and more companies are moving away from using paper by automating their workflows and documents to achieve operational cost efficiencies and increase the potential of your business.
Is this trend really good and feasible for the company to do? Or just a momentary effect of digital transformation?
Astragraphia Document Solution will share tips regarding the benefits of using paper reduction and workflow automation as follows:
1. Save Storage Space
By moving more documents into a digital document workflow, you will eliminate all unused hardcopy document storage space.
2. Safe and Lower Risk
Unforeseen events such as natural disasters such as earthquakes, floods or fires do occur. Switching to digital document storage keeps your valuable documents safe and secure.
3. Increase Productivity
The use of digital document workflows can save time so that it has an impact on increasing work productivity. As you can imagine, if you spent a little time doing repetitive clerical work like: sending notifications or sending request forms via email. Now, you can do other things with a lot of focus and time.
4. Cost-Effective
This is an advantage every business is looking for. Whether it's immediate savings on physical paper products, increased productivity, data protection, or improved workflows, they all mean greater control over operational costs for your company.
Digitalization is a journey. Not something instantaneous. Whether your company is just starting out on its digital workflow journey or you already automate most of your company's activities, it's worth considering the following:
1. Don't be in a hurry
Being adaptive and flexible is a positive thing. Careful planning will give better results. Rather than rushing to digitize your operations, take a step back and what workflows will most benefit from digitization.
This may not be big things like AI and big data. Think about what your company needs, not what you think the business wants.
2. Look before you decide to switch workflows
Again, this may sound a little obvious, but changing can be difficult. When you shift your legacy system to a digital-centric solution, make sure the changes don't cause a hitch in running them in your workplace.
Transformation to digitization is inevitable. By preparing your company with the right culture, a workable strategy, and the ability to adopt a trial-and-error approach, your company will be able to enjoy a successful digital transformation.
And a successful digital transformation to paperless will result in more of what your employees, users, and stakeholders really want.
The New ApeosPort Series multifunction printing machines from Astragraphia, equipped with Automated Workflow pillars. Mobile solutions and cloud connectivity are used on multi-functional printing machines to support changing work styles to be more flexible so that they can collaborate with each other to print documents from anywhere.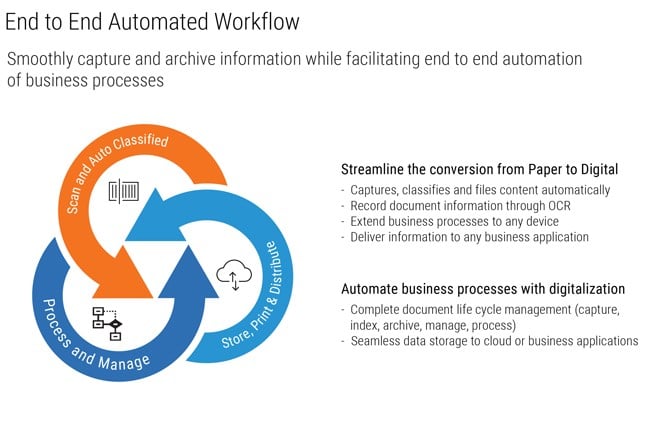 1. Automated Business Processes
Streamline your workflow with digital documents is a smart solution that automatically captures, processes, and routes content to any device. Everything becomes simpler. take your documents every step of the way through Scanning, paperless-faxing, and multi-delivery scanning
2. Advanced User Interface
Equipped with a personalized and intuitive user interface offering advanced features including an easy-to-use Address and Contact Book and a one-touch application for customizing with your workflow.
If you want to know more about the specifics of changing your workflow journey, Astragraphia is here to help. Contact our nearest Business Consultant Team in your area or Halo Astragraphia at 1500-345 every Monday - Friday at 07.00 - 18.00 WIB.
Source:
Adapted from: Fuji Xerox article, accessed March 24, 2021
https://www.nintex.com/blog/5-long-term-benefits-workflow-automation/
https://www.docuphase.com/blog/jumpstart-your-go-paperless-initiative-with-these-14-statistics