When Working From Home Isn't a Choice: Simple Ways to Stay Focused and Productive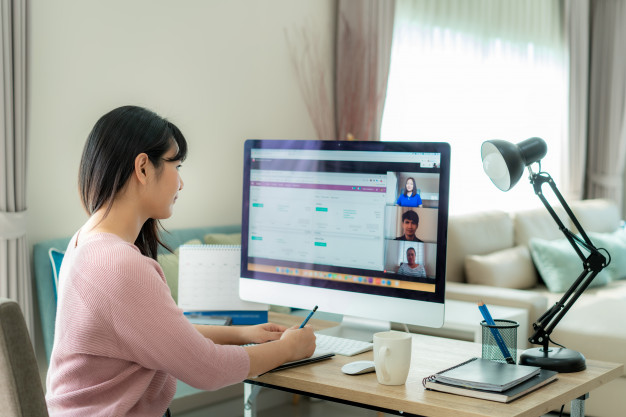 Now, WHO and the Government of Indonesia have made decisions regarding restrictions on activities (physical and social distancing) related to Novel Coronavirus Disease (Covid-19). The news about it continues to blow even the situation is considered to have begun to worry. In any situation, the wheels of business must continue to spin. Many industrial and office sectors are now finally starting to do something unusual, namely enforcing the provisions of the implementation of work from home.
In the midst of a global pandemic situation that is likely to continue to be extended indefinitely, there will certainly be an increasing number of offices or other business industries that will impose the implementation of work from home. The scenario of working from home, for most people may still be something foreign. Most people are still familiar with office activities and routines that are done by having to go to the office and be in front of the laptop all day. Therefore, this "The New Normal" lifestyle can be a difficult challenge and adjustment.
Often, working from home (WFH) can cause difficulties to stay focused on work, because in the home environment there must be a lot of distractions. Here are some simple ways to stay focused, productive and so that we can still feel more normal in situations that have never happened before.
1. Create a To-do-List Job and Work One by One
Thinking in a structured way can keep you focused on the things you want to do. Therefore, try to always make a to-do-list of your work and work one by one to finish. This to-do-list will help you to think more structured, you will have visual reminders about your daily accomplishments and review what tasks you have successfully completed each day.
2. Prioritize Instant Message Supported by Email
Working from home certainly requires the readiness to stay on stand by either receiving a call from your boss or monitoring work to your colleagues. For urgent work, try to give priority to answering chat via instant messages, such as WhatsApp or others then you can send an email as support. For other tasks that are not too urgent, you might be able to arrange by sending an email in the next period.
3. Make Video Calls an Alternative Face-to-Face Meeting with Colleagues
When you are accustomed to going to the office, not seeing your co-workers is a strange and ridiculous thing. Even if you are accustomed to regularly working from home, you will miss the presence of your co-workers and meet them face-to-face. For health reasons amid the current Covid-19 outbreak situation, prioritize the video call option as an alternative face-to-face meeting with your colleagues, business partners.
4. Rest your eyes from the laptop screen every 20 minutes
Working from home sometimes makes us continue to work all day in front of a laptop without knowing the time, you might also spend your break time also by looking at the TV screen. Unwittingly, this can endanger the health of your eyes. If you already feel tired, limit yourself every 20 minutes a day to rest your eyes for a moment.
5. Take advantage of your rest time in a healthy way.
A healthy body and mind are also very important to keep you in top condition. Working from home will certainly make you spend more time in front of the laptop screen. When it is time for rest, try to balance your daily routine by doing light exercise with stretching the body. Or, occasionally enjoy your lunch with your family together. Finally, contact through an online favorite colleague or friend to simply update and see how they are now.
6. Don't let technical interruptions hinder your work.
This is normal if your e-mail connection, WiFi network, and bandwidth become slower, unreliable, or even stop altogether from time to time. Take the time to simply update the software or restart your laptop. What is the most pressing problem? Pick up the phone for that. Make good notes when technology or internet connection is still connected. You can do a brief job update and make sure everyone is following your conversation.
Remember, only by working from home, you contribute to one of the most powerful and effective ways to overcome a pandemic: social distance to "level the curve" and slow the spread of the Covid-19 virus.
If your office is just implementing work from home, is it right for you? If you are used to doing, what else do you recommend?
Source: www.xerox.com, with adjustments