Productivity Enhancers with A Tons of Screen Reader Support Enabled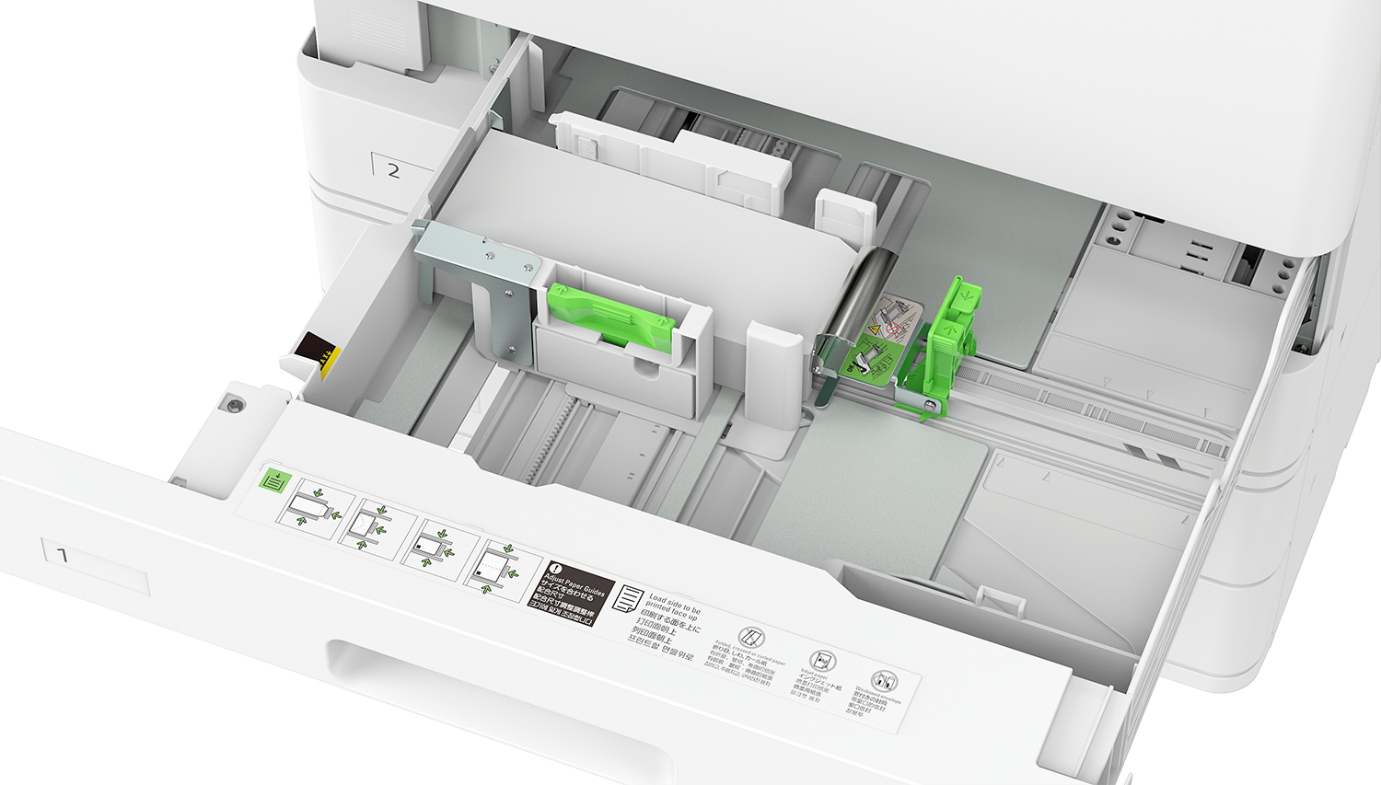 Productivity in work can be carried out when an individual has a good performance and is also supported by adequate tools. This tool is expected to help employees simplify the work process so that they become more effective and efficient.
Related to this, the Color Multifunction Machine, Fuji Xerox ApeosPort / DocuCentre-VII is the latest solution to increase productivity, especially in the field of document printing which is part of the daily routine of offices.
• Full control of printing activities results in better cost management while increasing efficiency. By authenticating one-touch users, you can secure all print activities and prevent unnecessary waste. The authentication itself is based on user data plus multiple authentications in the form of cards, codes, and logins. Because that's just the user who has the authority, who can activate the printer
• The term Smart Work Gateway is not without reason. Your multi-function device will facilitate the collection of documents that are distributed, and with Optical Character Recognition (OCR), the text of the document will be used as digital data. Cellular access and processing are possible from iOS and AndroidTM devices.
• Smart Work Gateway uses data-centric security and Information Rights Management (IRM) to control the use, modification, and distribution of your content. By using IRM, your information has the highest security standards thereby reducing the risk of information leakage. Even if a leak occurs, you can identify the source directly.
Then, what can you do with the Fuji Xerox ApeosPort / DocuCentre-VII Multifunction Machine? Here's the description.
Intelligent Scanning
All scanning processes become simpler and easier
• Automatically convert scanned documents into specific data formats and destinations.
• Scanning documents with nonstandard or small sizes (such as envelopes), can be adjusted to near the standard size
• Data originating from e-mail or scan results can be converted into TIFF, JPEG, DocuWorks, PDF, or XPS formats
• There is a ScanAuto function that allows the machine to automatically select the size and orientation of the document, just by pressing the start button. Your email is also automatically the destination of the shipment
• High-speed scanning for large amounts of documents. This device can scan in duplex at 270 ppm.
More with less
The Fuji Xerox ApeosPort / DocuCentre-VII Multifunction Machine offers great functions that minimize management work, but instead, increase security factors.
Green technology
Fuji Xerox ApeosPort / DocuCentre – VII Multifunction Machine uses environmentally friendly technology as part of the whole machine.
• This device uses the newly developed Super EA-Eco toner produces higher resolution output 1200 x 2400 dpi for more beautiful text, lines, and halftone results
• Fuji Xerox multifunctional device adopts bio-based plastic components, uses wood-derived cellulose (to reduce CO2 emissions) While recycled plastic is used in some external parts in an effort to help reduce the impact of global warming
• Reducing paper waste, because received faxes will be stored in the form of data. If at any time you need it, just search in the UI panel and any selection needs to be printed.
• Confidential faxes from multifunction devices can be transferred to a smartphone or tablet, to facilitate inspection when you are outside the office.
Get more information about Fuji Xerox ApeosPort / DocuCentre-VII Multifunction Machines by contacting Halo Astragraphia in numbers 1500-345 every Monday - Friday, during business hours (06.00 - 18.00 WIB).