Prioritizing Competence, Astragraphia Continues to Provide the Best Service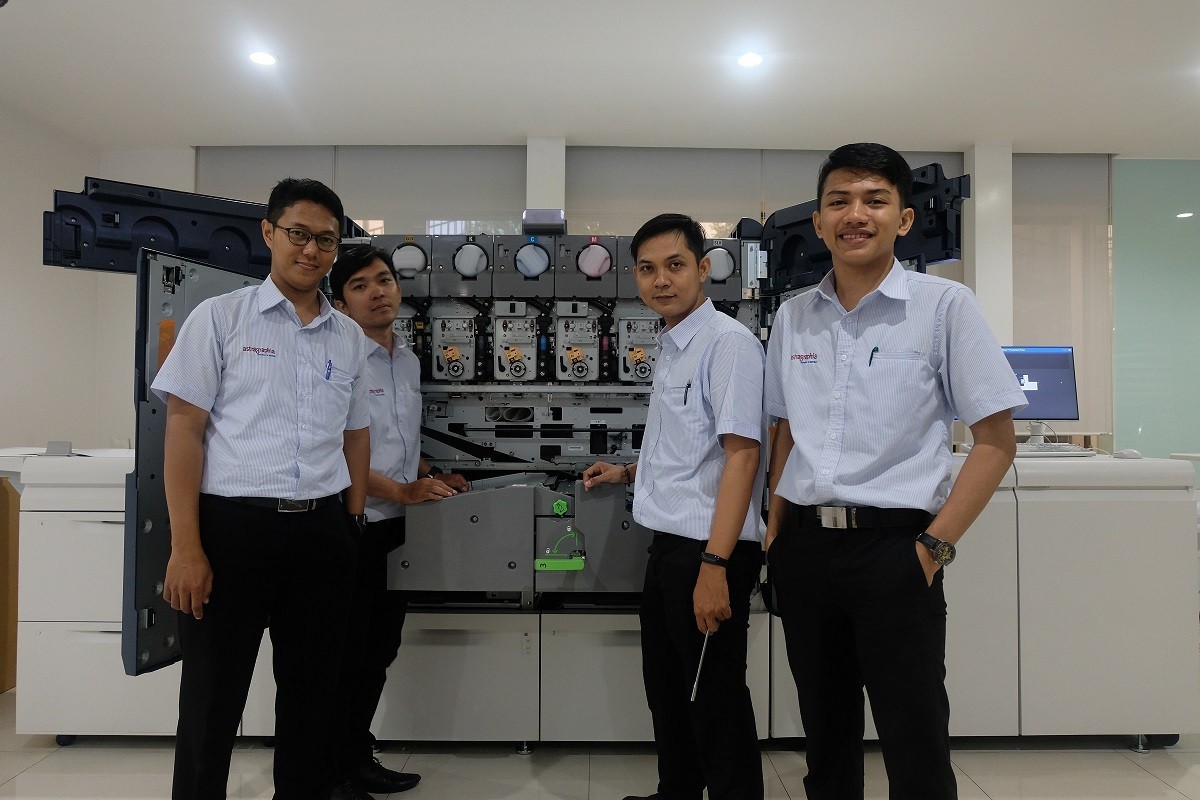 To improve competence, Astragraphia is committed to investing in training. Every time there is a new machine, Astragraphia always sends the technician to Fuji Xerox for training. After being skilled, then they became trainers for other technicians in Indonesia. Most of this investment comes from the purchase of machinery to be dismantled during training.
In carrying out 3HDT services (3 Hours Down Time), Astragraphia must adopt information technology. How not, in one day there are 700 to 800 service calls throughout Indonesia. With information technology, all activities ranging from service reports to damage to completion of repairs and surveys to customers are recorded in a system and displayed on the dashboard. Leaders to the supervisor level can access the dashboard to monitor and control the process.
To facilitate communication, every technician is equipped with a smartphone in which there is the iSupport application. iSupport is a mobile application that is used to communicate technical support teams in real time. Service orders and reports are communicated using this application.
Another important aspect to consider in service innovation is change management. The 3HDT program requires new ways of working that demand new behaviors from technicians. One of them is the use of mobile devices. At first the technicians were reluctant to use it because they felt that their existence was always monitored. However, through the process of socialization and awareness, they gradually became accustomed to utilizing the technology provided.
As a result of implementing this program, the level of customer satisfaction has increased. The benefits of this innovation also appear from revenue growth which increased 5% in 2016, where other players in the industry were in trouble.