Print Office Documents More Practical Now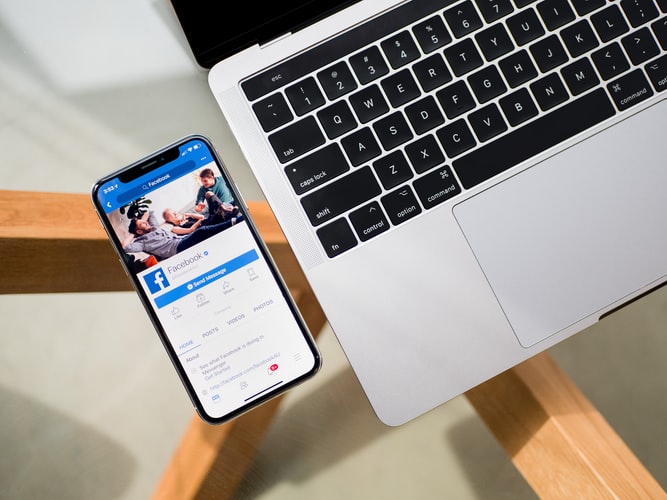 The development of digital technology that is now increasingly sophisticated, and also the availability of fast, easy, and practical service solutions. We also become more flexible by facilitating access to information in many ways and being able to enjoy the facilities of digital technology freely, and our needs are safely met. For those of you who are now required to just stay home in the middle of this pandemic moment, but you forget to print work documents left in the office. Don't worry, this can be a document solution for those of you who are confused about looking for a quality print. Access to print needs is now faster and easier. No need to have to be in the office, you can now print from anywhere such as at home, onsite, and even on the road. Even more practical, you only need to connect your devices such as PCs, Macs, tablets, and smartphones with multifunctional devices using Google Cloud Print.
How to Print a Document Online with Google Cloud Print?
Now multifunction machines and printers Fuji Xerox already support Google Cloud Print 1.1 * services (services that support internet connections) and 2.0 * (support the same network connection as machines. Cloud Print is a free application developed by Google to print directly from multifunction machines and printers Fuji Xerox Through Google Cloud Print, you only need to upload any document on the Google Cloud Print server portal for printing, then the documents will be processed sent to a multifunction printer (Cloud Ready Printer) or sent to the computer or server where the multifunction printer The following are simple steps for printing documents online through Google Cloud Print: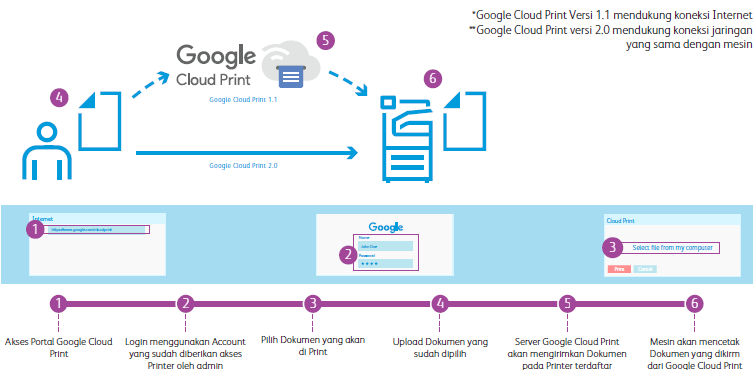 Enjoying the Google Cloud Print service you will get the following benefits:
1. Safe and secure
Documents sent and received by Google using a secure connection (https). After the printing process is complete, the document will be deleted from Google servers
2. Can be used on Chromebooks
Can print from Chrome using a computer or mobile device. With Google Cloud Print, the printer will always be available for your own needs or for other users.
3. Ready for the Enterprise Platform
Google Cloud Print can complement/replace the printing infrastructure. Google Cloud Print can map print jobs between PCs, Smartphones or Tablets, and send them to printers that are connected to the internet.
4. Share with Multi-Users and Groups
The printer can be shared with users or groups that have been given access rights, and also have a Google account. This can be used in public places, such as libraries or coffee shops, which have public printers.
The following are multifunctional machines and Fuji Xerox printers that can enjoy Google Cloud Print services: