Print From the Lobby to the Upper Floor can be via Mobile Phone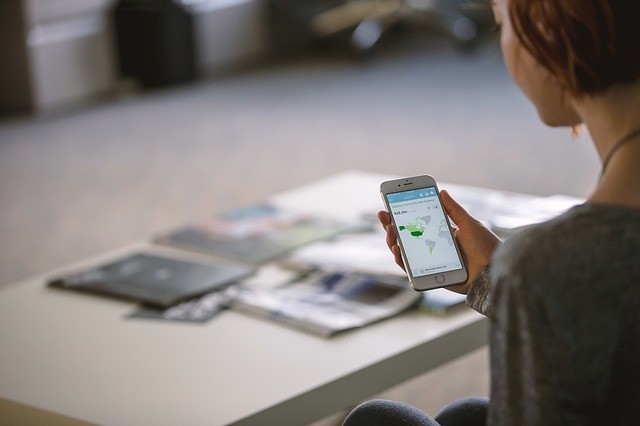 High activity is not uncommon to be a barrier in completing various tasks and obligations. But however, it is a risk that we must live as people who are responsible for the trust that is carried. Fortunately for us who live in an era where technology is growing endlessly so that all aspects of human life are not spared from the influence of technology.
This also includes matters of printing, which although in the current era are rather contradictory, they are still needed, especially in terms of administration or correspondence both in the scope of agencies, organizations, and companies. Printing documents that are usually done by accessing a computer network first and then sending the order to the printer to print orders, can now be summarized using a mobile device.
This way you can order printing from anywhere (as long as it is still in the same network), to any printer in the network. So, for example, you will have a meeting after lunchtime on the 9th floor of your office, but you forgot to read the meeting material while you were at a coffee shop close to the office. Just check whether the coffee shop is still within reach of your office network. If so, then you can place a print order addressed directly to the printer on the 9th floor, where the meeting will take place. Practical is not it? You are free to stroll without the need to carry documents everywhere.
Want the same for your office? Wait a minute. Preview what printer machines your office uses? Because to support this mobile print feature, you need modern printer technology such as that of the Fuji Xerox DocuPrint 3205 series. In addition, you also need to download the application needed, then do the following steps: make adjustments according to the paper size you want to use, select print and the document will print immediately.
You also need to know that the Fuji Xerox DocuPrint 3205 Series consists of DocuPrint 3205d and 3505d which is capable of printing monochrome documents or paper up to A3 size.
• This machine is compact and capable of high volume paper printing because it is equipped with a machine that offers high performance and durability
• Designed to work without noise (zero noise) with an improved operating system to reduce noise levels when operated
• Fuji Xerox DocuPrint 3205 Series LED printheads are equipped with high-performance light-emitting devices to produce high image quality
• This light-emitting device uses the latest scanner to print up to 1200 x 1200 dpi resolution.
Fuji Xerox DocuPrint 3205 Series uses Super Emulsion Aggregation (Super EA-Eco Toner) which is environmentally friendly because it can reduce the CO² emissions generated by the printer by 35%. This printer series also supports additional features for Wi-Fi connectivity, so printing can be done only by accessing Wi-Fi networks. This printer allows printing on various papers, envelopes, and cards of various sizes and thicknesses (60 to 220 gsm) with a print resolution of 1200 x 1200 dpi.