Managed Print Services, Creating End-to-end Solutions for Companies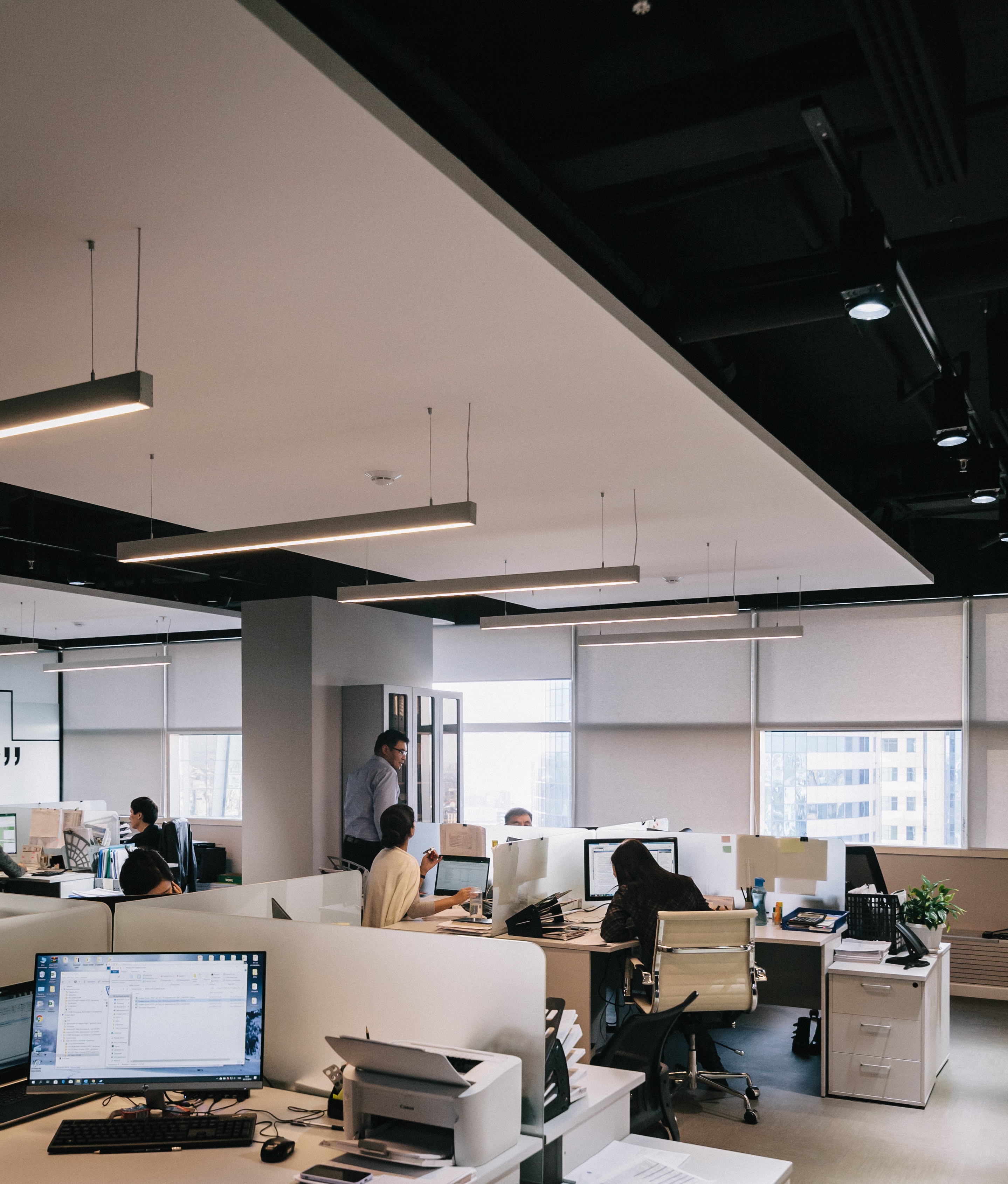 During its 44 years of operation, Astragraphia has served many customers from various business lines. If there is a Fuji Xerox machine in your office, then there is also the Astragraphia Team that provides comprehensive services from engine maintenance, meeting consumable needs such as toner, to end-to-end solutions that are the needs of large companies in Indonesia.
Please note that we at Astragraphia are not just 'selling machines' as many people might think. As a brand that puts the best service for customers, we also offer document management solutions for companies. One of them is the need for printing documents for the banking industry, insurance, telecommunications, utilities, education, manufacturing, and so on. This includes companies with many branches spread all over the country.
The document management service is in the form of EDSS Enterprise Document Solution & Services, which was formerly known as Smart Work Innovation (SWI). This service is an end-to-end solution that consists of three categories, namely: Managed Print Service, Print Room, and Customer Communication Management, and Business Process. Each of these categories has its own workflow that is tailored to your company's needs.
Managed Print Services
By using a Managed Print Services (MPS) solution, your company does not need to be bothered with managing printing machines, because our EDS Services Team will check the optimization of print management. You and/or the person in charge of the company can be assisted by the EDS Services Team in optimizing the management of the printing press.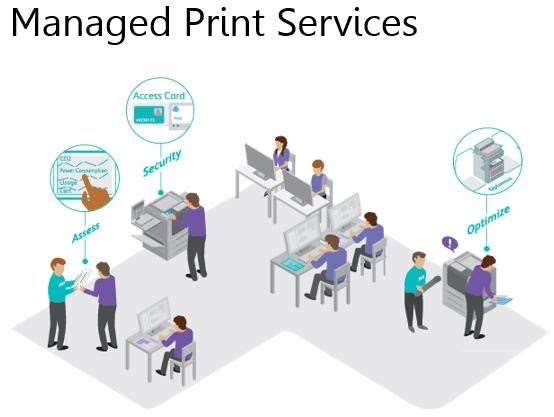 In delivering MPS solutions, we are responsible for meeting the printing needs of the customer's office including printing equipment, toner supply, repair services, and printing management. If your company is also a user of the Managed Print Services service, then your company will get other benefits, namely security features to protect the printing press, then configure the machine to comply with IT security policy, and manage the firmware update and password management of the printing press. Besides of course there will also be monitoring of printing security in the form of proof of compliance, reports, and audits.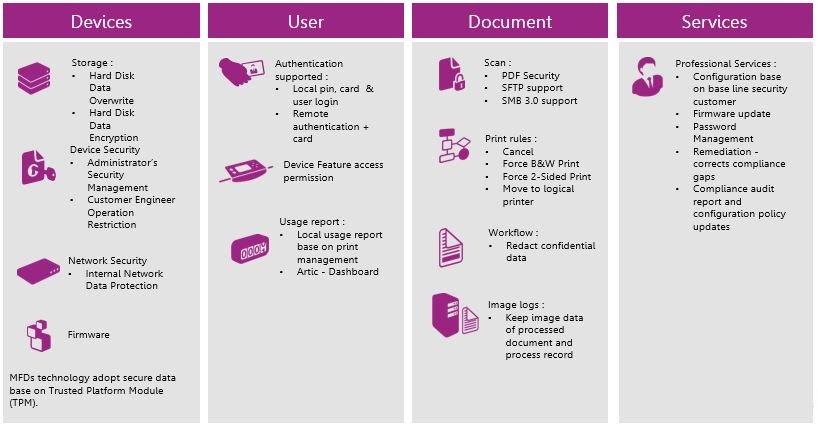 From the table above it can be seen that overall, there are many 'paths' that the EDS Services Team can manage to protect the security of your company's network. As for hard disk encryption, user authentication, or firmware password updates are just a few examples of other features that guarantee the security of your document network.
The framework used in its operation is called NextGen MPS which aims to help your company use information more effectively, and also help them do less printing. To achieve this, Fuji Xerox makes continuous improvements in optimizing output devices based on Managed Print Services.
Next-Generation Managed Print Services, we have developed a three-stage approach that brings sustainable value and provides services according to the needs of the customer's office.
Source: ofiskita.com; fujixerox.com
https://www.fujixerox.com/eng/solution/outsourcingservices/services/next_gen_mps.html