Manage Your Document Workflow Well, This Is Astragraphia's Account Payable Automation Solution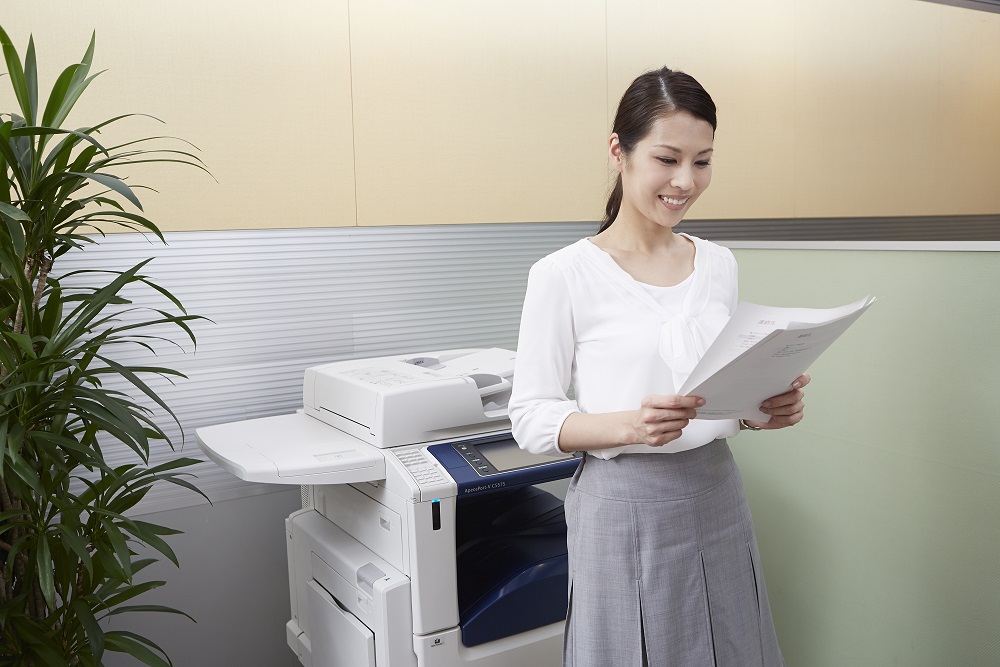 In a company, General Affairs (GA) and Procurement plays an important role in a company. They coordinate with many parties, such as vendors, in gathering information and documents related to purchase transactions made, recording to settlement. So that all operational activities and facilities of the company division run well and smoothly.
Based on data research from Mulesoft (ZDNet) - 2020, data-driven business processes are at the core of digital transformation. All business processes use data to improve the customer experience. 68% of the top-performing companies reported working to eliminate manual data processing.
As we know, the role of the General Affairs and Procurement section in managing various kinds of documents of a company has tasks, including:
1. Manage the procurement of goods or the Company's operational facilities
General Affairs needs to know what items need to be purchased so that company activities can run smoothly. As for the items in question ranging from office stationery to computers or laptops or any facilities that can support the work of employees, it is necessary to be well aware of the costs of maintaining these assets.
2. Make Company Budget Priorities
GA or Procurement is required to prioritize the procurement of goods according to the company's budget.
3. Check Periodically on Office Assets
Not just procuring goods according to their priorities, a GA is required to periodically check all of the company's operational support office assets.
4. Maintaining Communication with All Divisions in the Company and External Parties
General Affairs' ability to communicate with each division basically returns to GA's task in making operational procurement priorities. When indeed the company's budget does not allow for the procurement of certain goods or facilities, GA needs to provide an understanding to the division concerned.
You can imagine how many important document management process flows such as PR, PO, invoices, vendor forms, supplier forms, purchase memos, and others in the General Affairs and Procurement sections. The document approval process from other divisions is also time-consuming. If it must be added to the document search process with a system that is still manual and complicated. Every whole process that exists in the GA and Procurement which are related to each other will be hampered and become ineffective.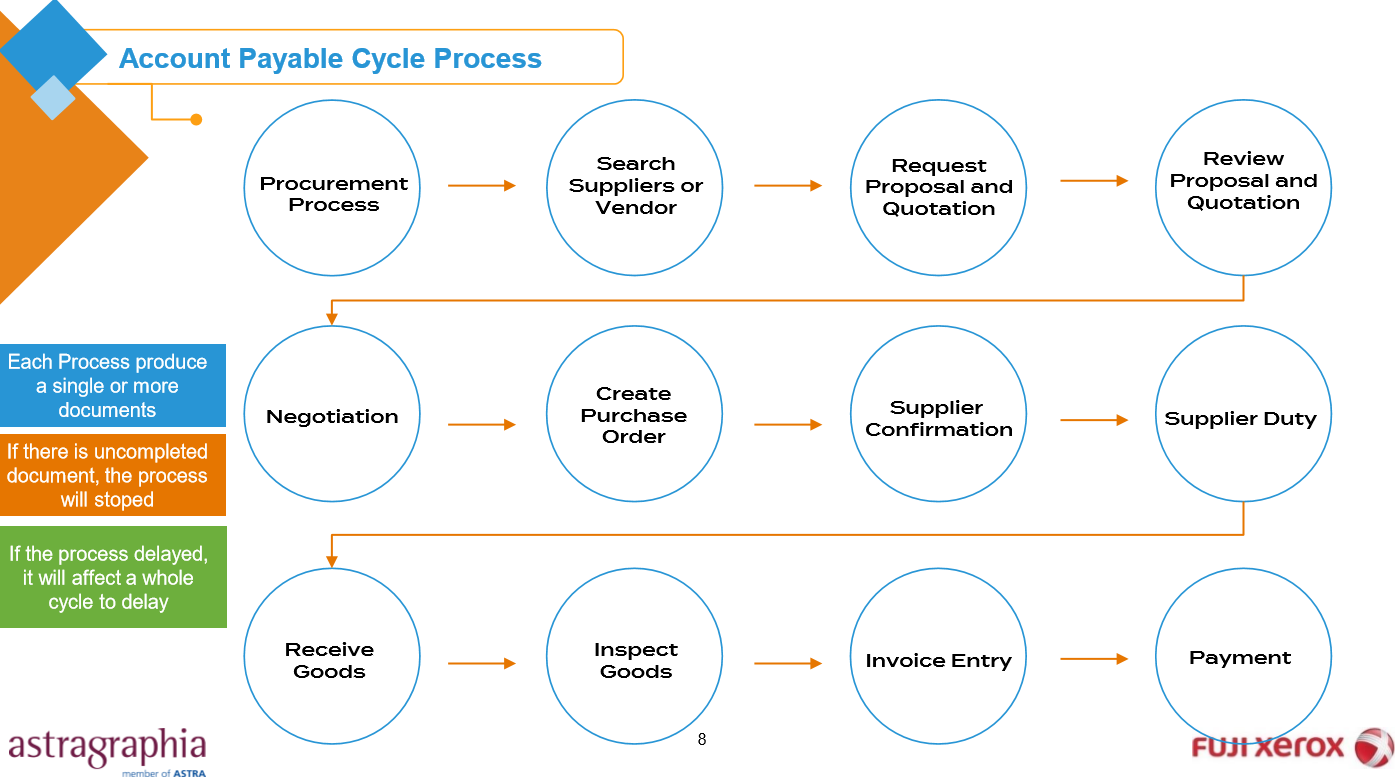 Seeing this condition, where offices have to grapple with piles of important documents such as invoices, POs, or other paper documents. Not to mention the process of input, storage and verification of document checks which are still done manually which is complicated, especially during the current Work-From-Home (WFH) condition, which will definitely be hampered.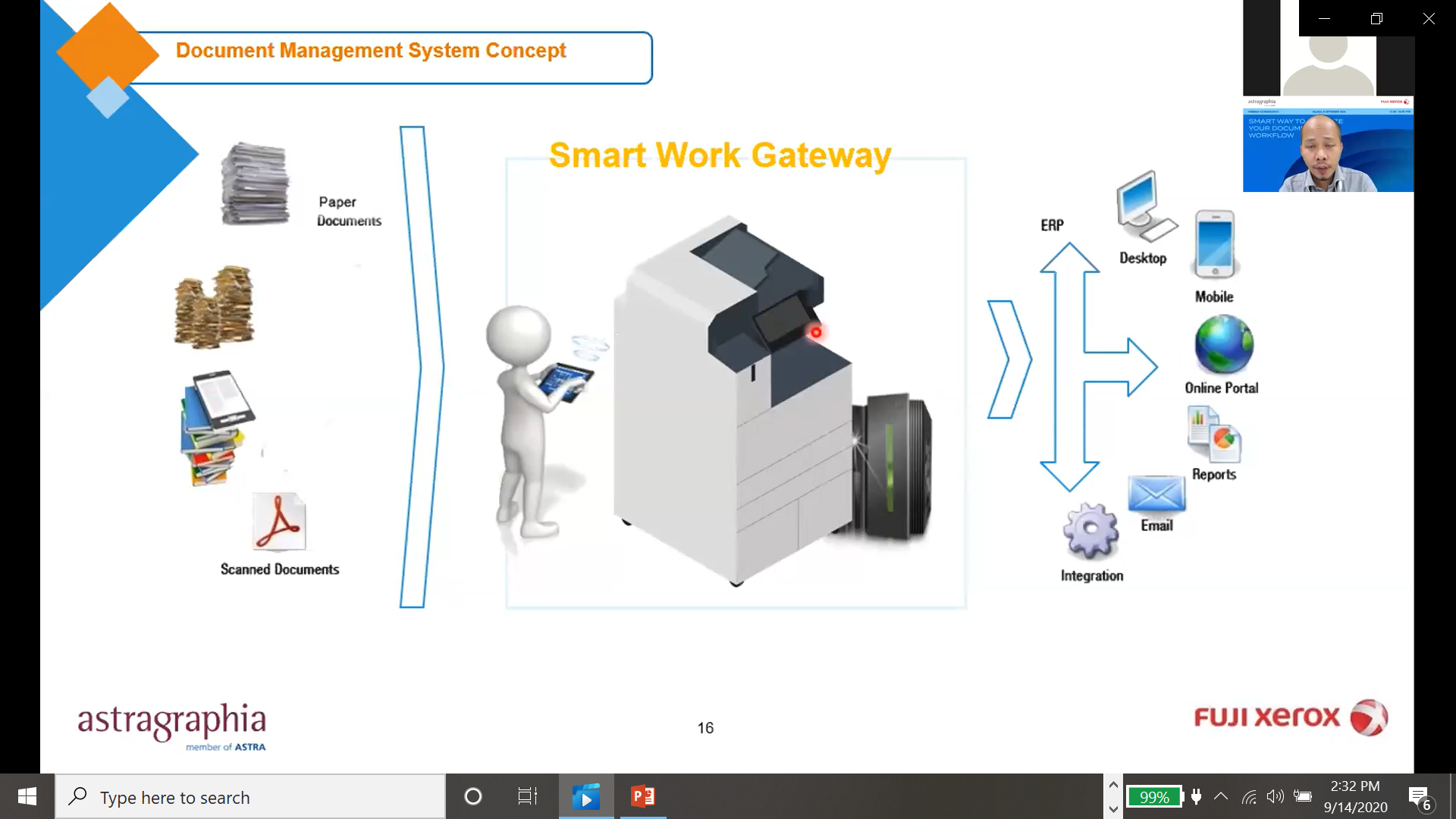 Astragraphia Document Solution offers a smart work concept with "Account Payable Automation" solutions. Now, Fuji Xerox multifunction photocopier products can integrate and synergize with the Document Management System (DMS) portal or portals that are already used by the company. In addition, companies can experience more benefits with the "Account Payable Automation" solution, including: in terms of printing machine management tools, companies that use Fuji Xerox multifunction machines are now available with complete data analysis reports on monitoring usage copy, print, scan. Then from the document workflow process it also becomes more effective, facilitating coordination between departments and minimizing the potential risk of data loss because all documents are stored in one centralized folder. So don't worry, the document workflow will definitely be more efficient and work productivity will increase faster.
For more information regarding Account Payable Automation document management, contact Halo Astragraphia at 1500-345 every Monday - Friday, during working hours (06.00 - 18.00 WIB).
Source:
https://www.mediusflow.com/en/accounts-payable-automation
https://www.sas.com/id_id/insights/data-management/digital-transformation.html