Learn Work Productivity from F1's Two Second Pit Stop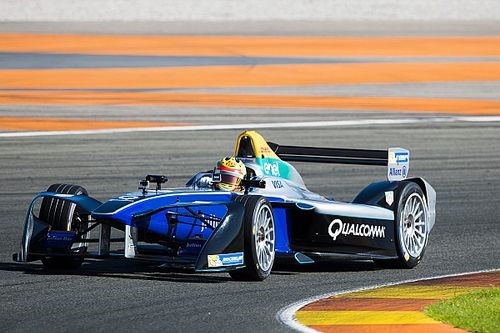 Astragraphia Document Solution - In an automotive world event, especially F1, of course, we are very familiar with the term pit stop. There is even a saying in the auto racing scene that "victory in every race is won at the pitstop". Can you imagine it? Being a pit stop officer has a high-risk job. The mechanic and technician crews in the pit area must be responsible for the needs of the racer and the vehicle in the pit stop. A pit crew must be able to work quickly in just 2 seconds, be careful and thorough, just one small mistake can be fatal, not only for the racer's record time but also for his safety.
Astragraphia Document Solution provides the analogy of "The Secret to Success for a Two-Second F1 Pit Stop" that is more than just a high-stress job, but also a great lesson in business management, productivity, and borderless workspace. Here are 5 tips that we can pick up after observing the "Pit Strategy" in F1 races to increase work productivity:
1. Know Your Role
For starters, everyone on the team should understand what their role is. By knowing your work role, so that you will be more focused and maximized in pursuing your job targets in a company.
2. Enjoy Every Process and Workflow Existing
As your work environment becomes more flexible and mobile, the key is to understand your job role so you can better coordinate with your co-workers in this uncertain situation.
3. Do the Right Thing at the Right Time.
If all your work is given only 2 seconds, timing is very important. Productivity and on time are two things that are equally important in work. Today's work environment has been transformed into open workspaces and flexible working hours.
Even though we work from anywhere and do not meet face to face regularly, workflow management can still be done properly through monitoring from superiors and fellow colleagues. Collaboration is the best way to increase the work productivity of your employees.
4. Always Give the Best
Life is unpredictable, especially in the business world. To be successful, you must be ready to do anything. As in the two-second pit stop analysis, the average F1 crew has logged 100,000 hours of training. Not only that, for today's mobile businesses, everyone can store, organize and retrieve data and information. It must be done in seconds.
5. Prepare for Change.
Around the 1950s, the average pit stop area took more than 75 seconds. Now it's 36 times faster. Understanding that things change and become faster, easier, and more automatic opens your mindset to greater possibilities.
Thus, this will open up opportunities for your company to grow and achieve greater productivity.
Just like at F1's Two Seconds Pit Stop, technology-based products and solutions presented through Astragraphia's The New ApeosPort Series have massively changed the speed of doing business. Today's office printers are now multifunctional printing machines for any document solution you need.
This departs from the analysis of the strategies used by a racing team to manage the entry and exit of the pits in a race, including the planning of activities that will be carried out in it. The use of The New ApeosPort Series can open up great opportunities for connection, collaboration, and increased productivity, work anywhere without limitations and barriers.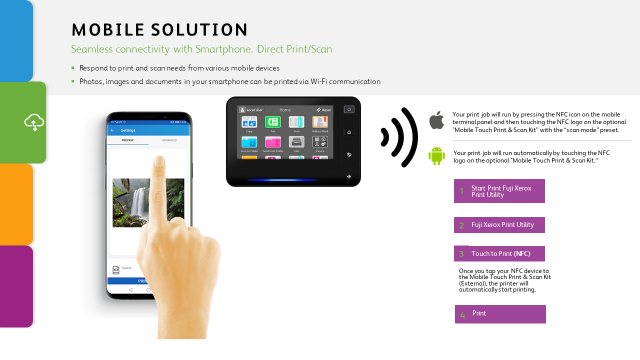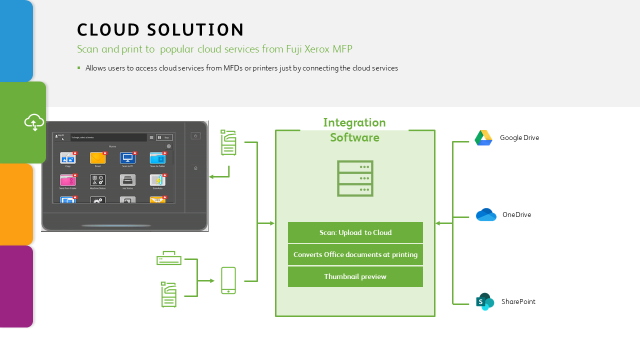 The New ApeosPort Series multifunction printing machine product range with integrated software, allowing you to be securely connected anywhere via the cloud. Your team will always have access to the data they need at all times.
Mobile Solution
The New ApeosPort Series makes it possible to work effortlessly anywhere and anytime, with seamless connectivity from a variety of smartphone devices. Use your smartphone as a portable UI panel to copy, fax, print, and scan. Your work can be controlled directly from your smartphone to save time.
Cloud Solution
The New ApeosPort Series multifunctional printing machine with integrated software, allows you to connect with cloud services so that you and your team can connect safely and easily, upload documents and data from your PC or smartphone, and print on multi-function devices.
You can scan or print directly to or from the cloud. Document workflows can be done easily with individuals or groups without the hassle. Now, the documents provided can be edited from the hardcopy documents
Source:
Astragraphia Document Solution documentation
Adapted from https://www-fbsg.fujifilm.com/en/Insights/Article/What-can-you-learn-about-productivity-from-a-2-second-job. Retrieved: April 8, 2021.