Creating Digital Transformation Experiences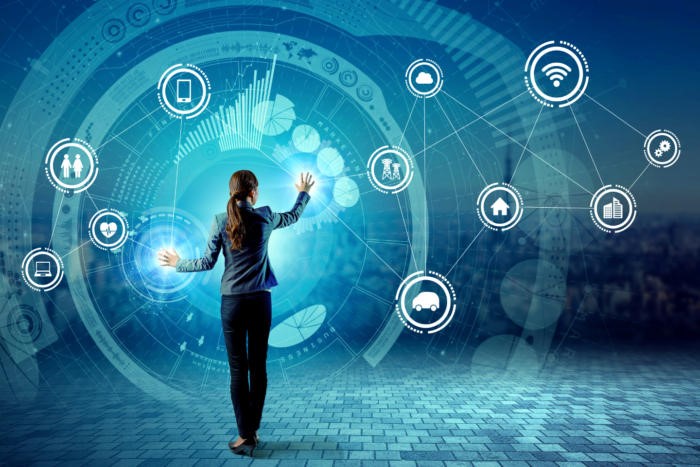 Astragraphia Document Solution - Keeping up with current technology changes is like running a long-distance race.
Change is the only constant, as businesses are constantly facing new threats from startups and newcomers to the market, as well as from established competitors. What's changing is how companies are using digital technology to scale faster than ever before.
If it is to survive, every organization must adapt to this transformation. You can't just go ahead and hope to stay there - you have to keep improving to stay ahead. Astragraphia Document Solution as a Preferred Partner in document solutions has been helping small, medium to large scale companies overcome this journey for 45 years. As well as our Principals FUJIFILM Business Innovation has also been around for more than 50 years. We have trained and skilled personnel to keep and transform your business on the right track.
Encouraging Relevant Customer Experience
Creating digital transformation experiences for our customers means helping companies transform into truly digital organizations. Customer service is an intuitive and simple experience, whether they are using a paper form, website, or mobile app. Whichever platform the customer chooses, it should be an elegant, easy and unified experience. Transforming a business digitally means integrating data - from all of these forms, phone calls, or web interactions - into one integrated system.
Effectiveness on Labor
Transformation also has an impact on changing how you communicate with colleagues, between your departments or other branch offices. Apart from your internal company, this also changes your communication events with your customers such as your Supply Chain Dept. who is used to dealing with vendors.
Responsive Operations
Providing fast access to data for colleagues in a corporate organization means that it will be faster in producing better decision-making. As a result, customer service is also getting more agile and fast. For example, providing data access to employees is an internal portal such as DocuShare, a solution from Astragraphia.
In this rapidly changing business world, you need a system that is also fast-moving and well-integrated. The best companies are constantly making minor improvements and revisions to systems and processes. This helps solve unexpected problems and helps you stay ahead of the competition. The best systems are also flexible and can be changed quickly when needed. In the digital world, getting the right data, the right application for the right people at the right time is the difference between success and failure.
Accelerate Business Performance
Automating business processes and digital workflows can make your business faster while reducing human error and increasing work productivity and efficiency.
Digital transformation is necessary even if you just want your business to stay still. No matter how you want to transform your business, Astragraphia Document Solution and FUJIFILM Business Innovation have the right product range and document solutions for your business needs. To find out more about the product range from Astragraphia Document Solution, you can contact our Business Consultant Team or Halo Astragraphia every Monday - Friday 08.00 - 17.00 WIB.
Source:
• Astragraphia Document Solution
• Adapted from: https://www-fbsg.fujifilm.com/en/Insights/Article/Digital-transformation. Retrieved: April 19, 2021.