BEDO and Astragraphia Launch Product Packaging Innovation for BEDO UMK Proud to be in Bali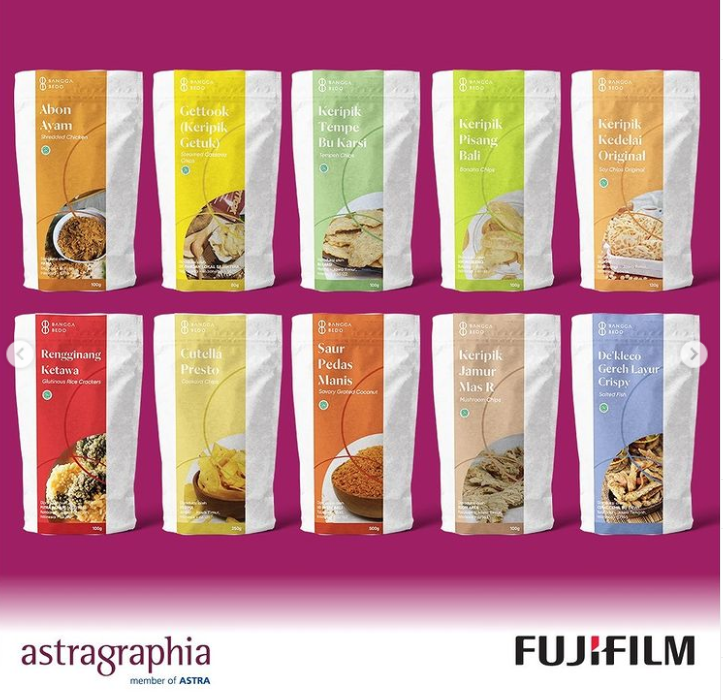 Astragraphia Document Solution – Since last year, Astragraphia has worked with BEDO. BEDO assists the majority of MSMEs in the culinary sector, with 47.3 percent involved in dry food, processed ready-to-eat food, and traditional drinks. Generally, it is still managed solely from the kitchen, and it is extremely difficult to break into the larger market. Short expiration dates, a lack of understanding of safe food processing, and a lack of access to broader marketing or modern markets are all common constraints.
The #BANGGABEDO program is supported by PT Astra Graphia Tbk. This collaboration program has been running since 2021 and is implemented by BEDO (Business and Export Development Organization), which has curated 30 SMEs from a total of 107 SMEs to get the opportunity to change the packaging, which includes 10 SMEs pouch packaging, 14 SMEs packaged in boxes, and 6 SMEs packaged frozen. The BEDO Proud Program aims to improve quality standards, packaging, local brands, and the income of food MSMEs assisted by the BEDO Foundation so that the BEDO Foundation's slogan of MSMEs Upgrading can be realized in practice.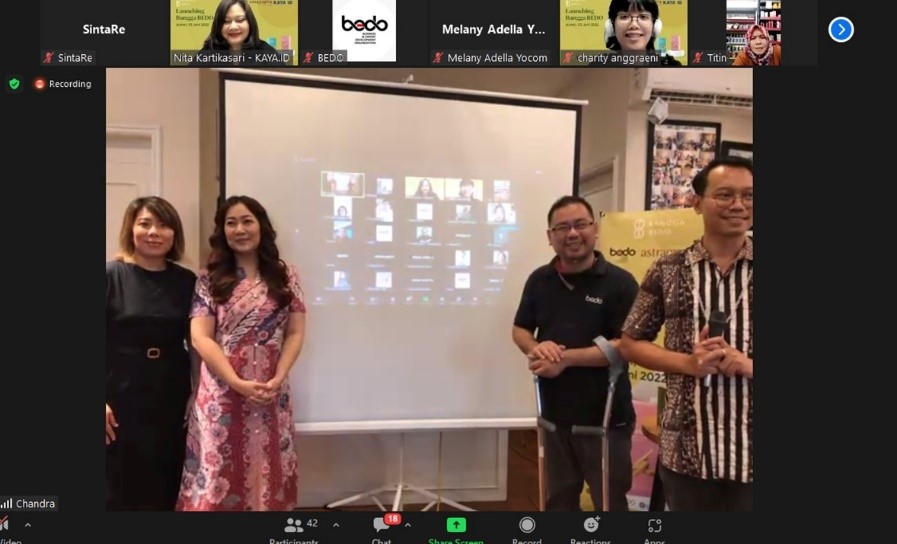 Melinda Pudjo - Chief of Corporate Secretary, Legal, and Corporate Communications of PT Astra Graphia Tbk said, "Astragraphia is very pleased to be collaborating with BEDO so that we can have a wider impact on the creative industry, especially the local culinary industry. Through digital printing technology on machines that Astragraphia markets, namely the FUJIFILM Business Innovation printer, Astragraphia is able to realize packaging innovation for MSMEs. The presence of digital printing technology will also make it easier for MSMEs to print packaging flexibly and without minimum order. We hope that the latest packaging that was launched today can encourage the success of MSMEs, make MSMEs advance to class, and can spur the enthusiasm of MSMEs to continue to innovate on packaging because after all the appearance of the packaging is the first impression in the eyes of potential buyers.
Proud BEDO's pre-launch activity took place on March 18, 2022, and the launch took place on June 3, 2022, both of which were attended by Astragraphia Graphic Art customers, specifically Nana Kirana Hermawan, Director of MK Printing. Astragraphia is also adding value to GA Partners through this collaboration. Proud BEDO products also took part in Telkomsel Pasar Nusa Dua at the Bali Collection Nusa Dua, which was organized by SMESCO Indonesia under the Ministry of Cooperatives and SMEs of the Republic of Indonesia on 6-8 May 2022. This activity builds momentum for the upcoming G20 Summit, which will provide opportunities to showcase local products to the rest of the world.
Astragraphia hopes that this program will help to achieve the Sustainable Development Goals of encouraging productive activities, creating decent jobs, entrepreneurship, creativity, and innovation, and encouraging the formalization and growth of micro, small, and medium enterprises. This is also consistent with the company's culture of Being Valuable to The Nation and Life.
Source:
Astragraphia Corporate Communications