Automation Becomes the Key to Today's Print Business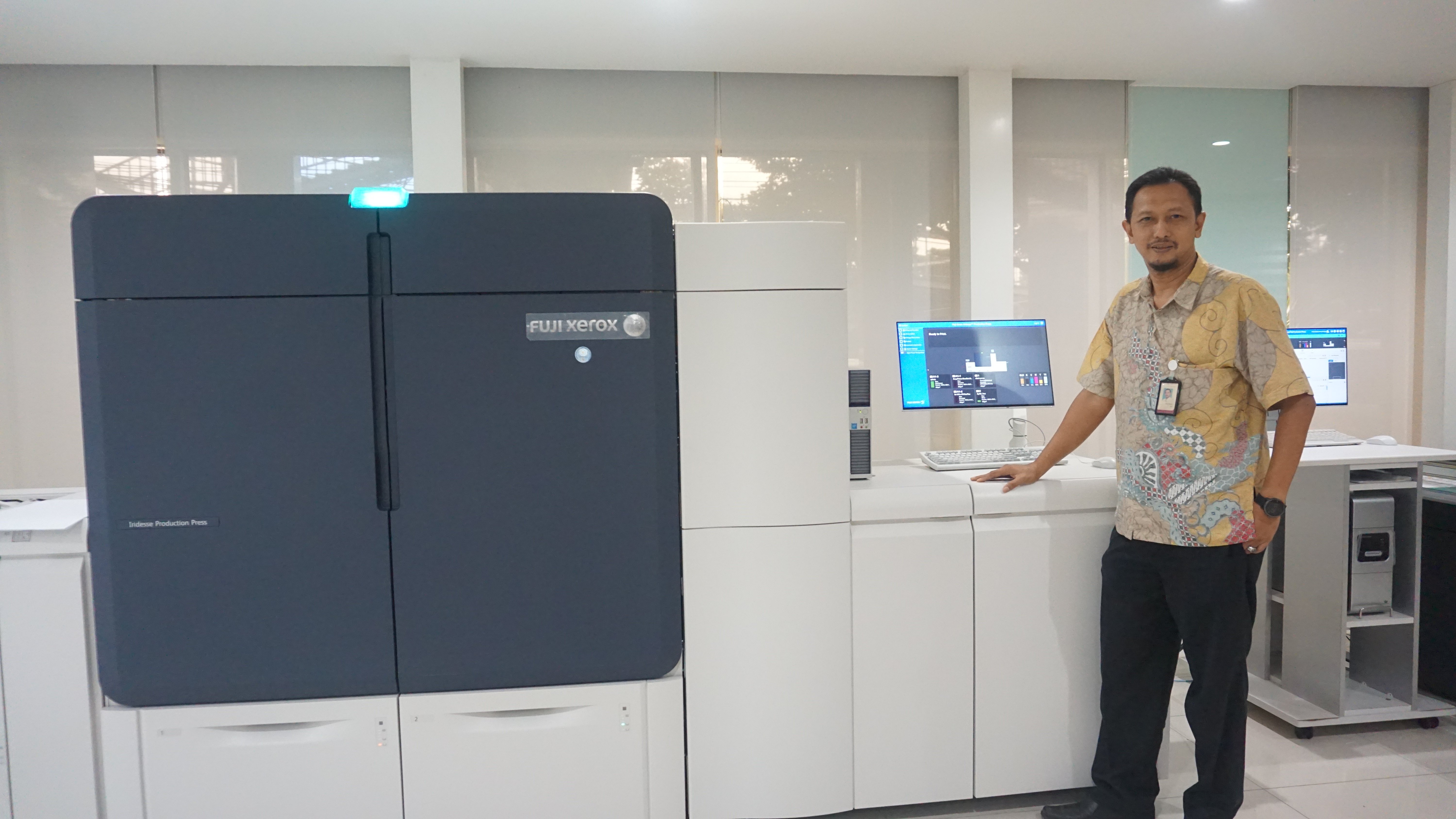 During this fast-paced world and with the increasing number of new technologies, automation becomes the key to increasing business productivity. The use of machinery, control systems, and information technology have been widely used to produce output that is faster and better in both quality and quantity. This applies to all industrial sectors, especially printing.
In terms of quality, many business people prioritize to give the best results in order to achieve the highest satisfaction of customers. This is also a special concern of Astragraphia as Fuji Xerox's official distributor in Indonesia.
In addition to providing a printer, multifunctional photocopying machine for the world of offices to production for the Graphic Art scale, Astragraphia Document Solution also provides a variety of digital solutions designed to make your printing results easier and more efficient. Especially for production machines, the service is now available starting from pre-press (press before printing), press (printing process), and post-press (after-print process). The goal is to increase the added value of your product or print.
Automation has become the main selling point given by Fuji Xerox's FreeFlow Core software. FreeFlow Core is a pre-printed document automation solution that provides workflows that can control pre-printed tasks. FreeFlow Core is one of the Workflow Software offered by Astragraphia along with production machines and digital press such as Fuji Xerox Iridesse™ Production Press , Versant 180 Press, and Versant 3100 Press.
Basically, the printing process only takes 10% of the pre-press, press and post-press process. Business people, who mostly come from copy /print shop players, need more time to create a concept of repetitive work. Therefore, FreeFlow Core is here to streamline the workflow of files that are ready to be printed.
Currently, copy /print shop prints documents or files not only from one template or layout for many customers. With increasingly diverse customer requests, copy /print shops are required to provide a variety of document templates or layouts in various sizes and shapes for printing. Not infrequently, they will be bothered with the same layout process
Automation is needed to avoid errors that occur if the copy /print shop operator must manually create the template. FreeFlow Core software allows operators to create document templates or files to facilitate subsequent similar jobs automatically.
Workflow of the printing process:
Open file → Convert to PDF → Compile files A and B → Preflight → Color management → Impose → Proof → Job split → Load balance → Press
In the manual process, the time taken from the open file to load balance is 57 minutes, meanwhile, the press process or printing only takes 10 minutes.
FreeFlow Core software has successfully eliminated manual processes and replaced them with digital processes automatically. With this software, the manual process will be trimmed in just 2 minutes, the operator can simply enter the file that is ready to be printed using the 'drag and drop' method.
FreeFlow Core software benefits:
• Increase the volume and productivity of the company
• Make production time efficient
• Eliminate errors or errors before printing