Unlimited Space for Creation and Expression for Indonesian Graphic Designers, Astragraphia Sponsors Seek A Seek #2 Exhibition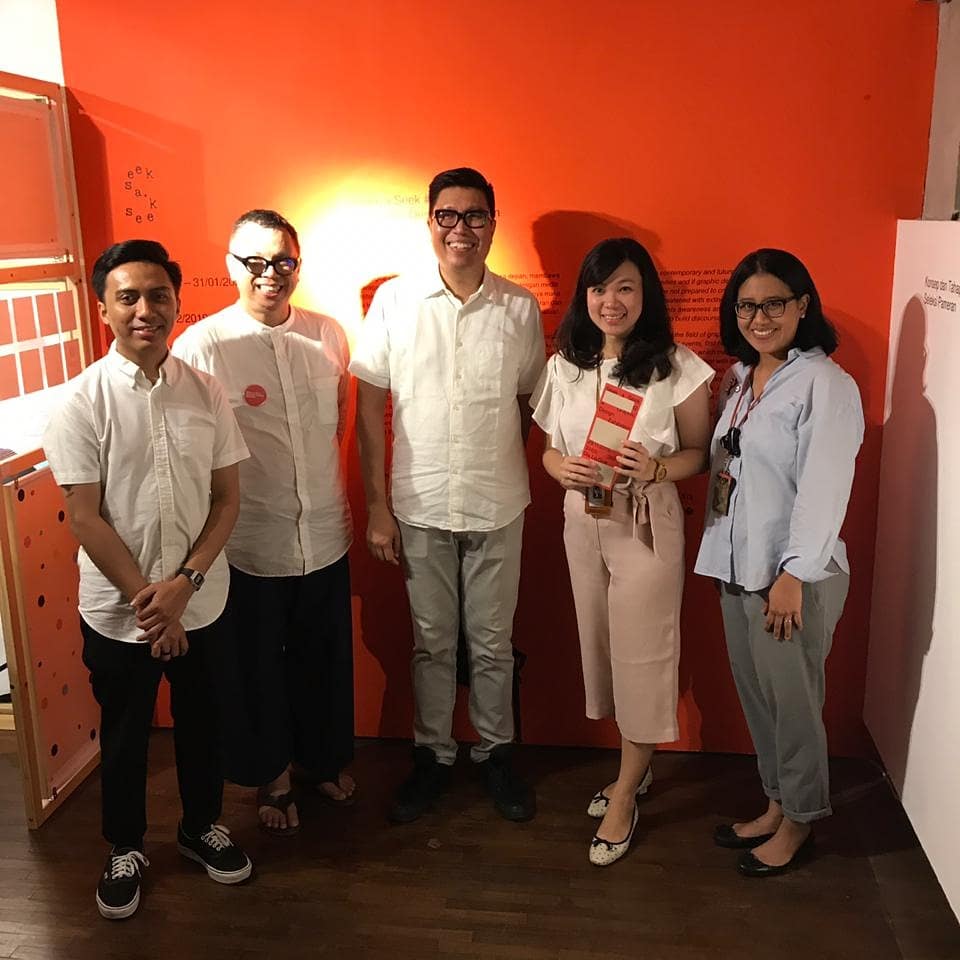 Graphic Design Exhibition, Seek A Seek # 2 [read: Fun Asyik Volume 2] has now been officially opened last Friday at Dia.Lo.Gue Artspace, Kemang. The exhibition will take place starting from November 29 to January 31, 2020. Seek A Seek is a celebration of the best work of the actors of graphic or visual communication design. The theme raised in the Seek A Seek # 2 exhibition is "Kon / jun / gsi", which takes the meaning of responding or making an effort to connect and strengthen the dessainer community in facing issues and challenges that will face in the field of graphic design in the future such as: era digital, industrial revolution 4.0 and others.
The Seek A Seek exhibition aims to present the best works of graphic design practitioners and reintroduce to the general public about the field of graphic design which is often narrowed by 'print' design. During the exhibition, visitors also hold the Smart Dialogue art market, workshops, talk shows and shows music. Therefore, Seek A Seek activities are needed to continue to be able to create a space of creation and expression for young designers to have the opportunity to collaborate to create quality work and educate the public about the value of the graphic design profession.
This event was held in collaboration with Dia.Lo.Gue, the Indonesian Graphic Designers Association (ADGI), Indonesian Graphic Design (DGI), The Whiteboard Journal and sponsored by Astragraphia. In terms of Astragraphia, which is the exclusive distributor of Fuji Xerox, is committed to supporting the graphic design community so that it can be educated so as to create quality work. Through the presence of features and specifications of digital printing technology from Fuji Xerox, Astragraphia also sponsored the printing of posters and brochures during the Seek A Seek event. So that the designer community can directly see the quality of prints from Fuji Xerox production printer machines. The hope, with the presence of Astragraphia's digital printing machine, can make a positive contribution and encourage creative actors, especially graphic designers to be more active in creating innovative works that are useful for the community.