The Meaning of the Story Behind A Photo by Indonesian Photo Journalists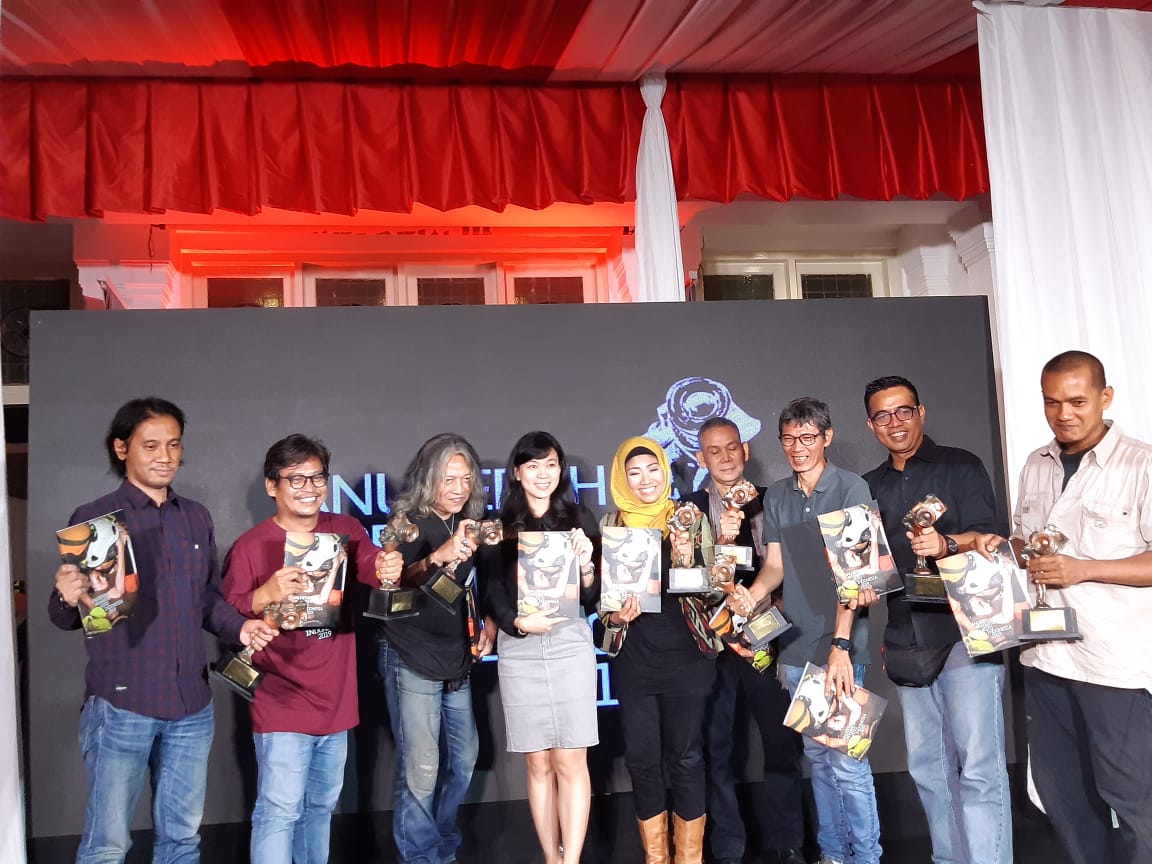 The 2019 Photographers Award Night (APFI 2019) was successfully held in conjunction with the opening of the photo exhibition last night at Antara Journalistic Photo Gallery, Jakarta. Indonesian Astragraphia was once again entrusted to be involved in the printing process of the 2019 Photobook.
Astragraphia was once again entrusted to be involved in the printing process of 2019 Photobook. Astragraphia's collaboration with Indonesian Photo Journalists is the 4th time since 2016. As a form of support for photo reporters, Astragraphia was present, including being one of the main sponsors, who helped the 2019 photo book printing process. Book covers are printed using a dazzling special silver color from Fuji Xerox Iridesse Production Press machine technology. Then, on the contents page printed with FujiFilm Jetpress 750s - the latest and most advanced digital offset technology from Fuji Film and short-run and on-demand printing solutions with quality that is able to reach even exceed offset quality. Through this collaboration, Astragraphia hopes that with the presence of the APFI 2019 book, people can see firsthand the track record of various events in a photo book with the best print quality display from the Fuji Xerox and FujiFilm Jetpress 750s machines.
The jury for the 2019 Indonesian Photograph Award was chaired by Bp. Oscar Matuloh - Senior Photojournalist. He said, people who were present could see how a photograph was taken in the past could tell a story and then finally could give meaning to the long term. In organizing APFI this year, there are several award categories including Spot News, Nature & Environment, General News, People in the News, Sports, Arts & Entertainment, Multimedia, Citizen Journalism, Photo of the Year and Life Time Achievement.