Supporting Indonesia's Sustainable Tourism, Astragraphia Participating in the Printing "Bromo" Photography Books of Work Hasiholan Siahaan XIV
Jakarta, March 22, 2019 - Round Table Discussion was held with the theme "Sustainable Tourism" at the Sindo Building Auditorium on Friday, March 22, 2019. The event was held by the Ministry of Tourism in collaboration with Koran Sindo and Sindonews.com by presenting key speakers, namely Mr Arief Yahya as Minister of Tourism of Indonesia and Ms Gemala Hanafiah, as Travel Influencer. The discussion forum was attended by media partners, students and travelling communities to listen to the dissemination of the Ministry of Tourism program and collaborate to make all the selected tourist destinations in Indonesia certified as sustainable tourism as one of the requirements to become a world tourism destination. Mr Arief Yahya explained that the tourism sector is one of the fastest growing industries and is the main source of income for many countries in the world.
Besides being present to socialize the Sustainable Tourism for Development (STDev) program, Mr Arief Yahya also appreciated some works of several journalists who managed to showcase the beauty and natural wealth of Indonesia. One of the photographers who displayed his work, Hasiholan Siahaan XIV, has been in the national media 15 years ago. His work entitled "Bromo" Photography Book is a form of his love for natural wealth in Indonesia, which is a natural landscape and cultural tribe typical of Mount Bromo. Astragraphia Document Solution, represented by Mr King Iriawan, as Chief of Business Planning Marketing and Mrs Fitri Yuliani, as Marketing Communications Dept. Head also attended to support as one of the partners in the success of the creation of the book. "Bromo" printed using the Fuji Xerox Versant 80 Press machine and signed directly by Mr Arief Yahya. This machine is an all-in-one solution designed for digital print operations. Fuji Xerox Versant 80 Press is capable of printing faster (80 ppm) on various types of media at sizes 52 gsm to 350 gsm. This machine has an ultra HD Resolution print quality.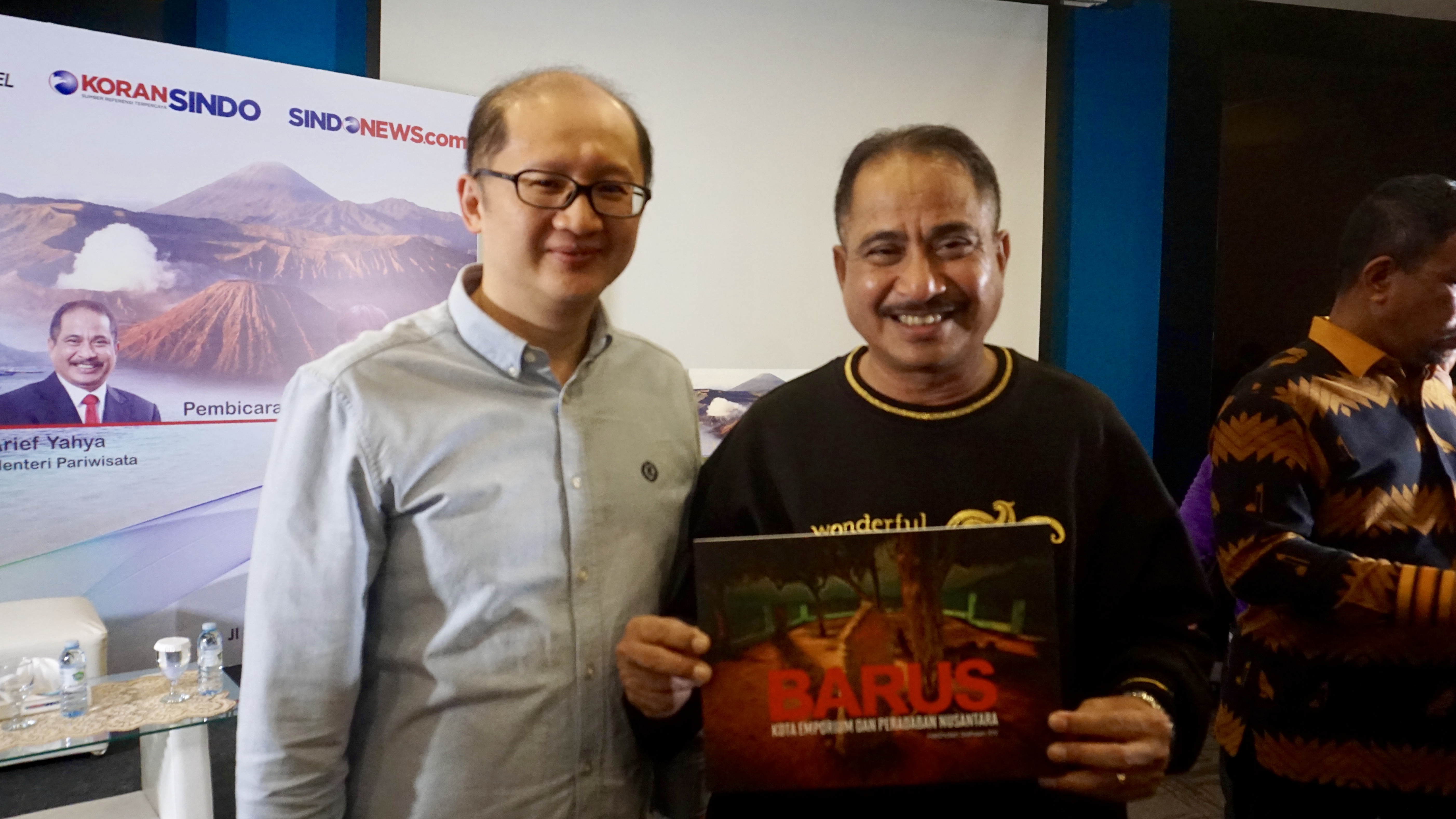 Photo Caption 1: Photo appears in the picture (left-right): Mr King Iriawan, as the Chief of Business Planning & Marketing of PT Astra Graphia Tbk, took a photo together with Mr Arief Yahya, Minister of Tourism of Indonesia who is currently showing the work of the book "Bromo" in the "Round Table Discussion: Sustainable Tourism" event.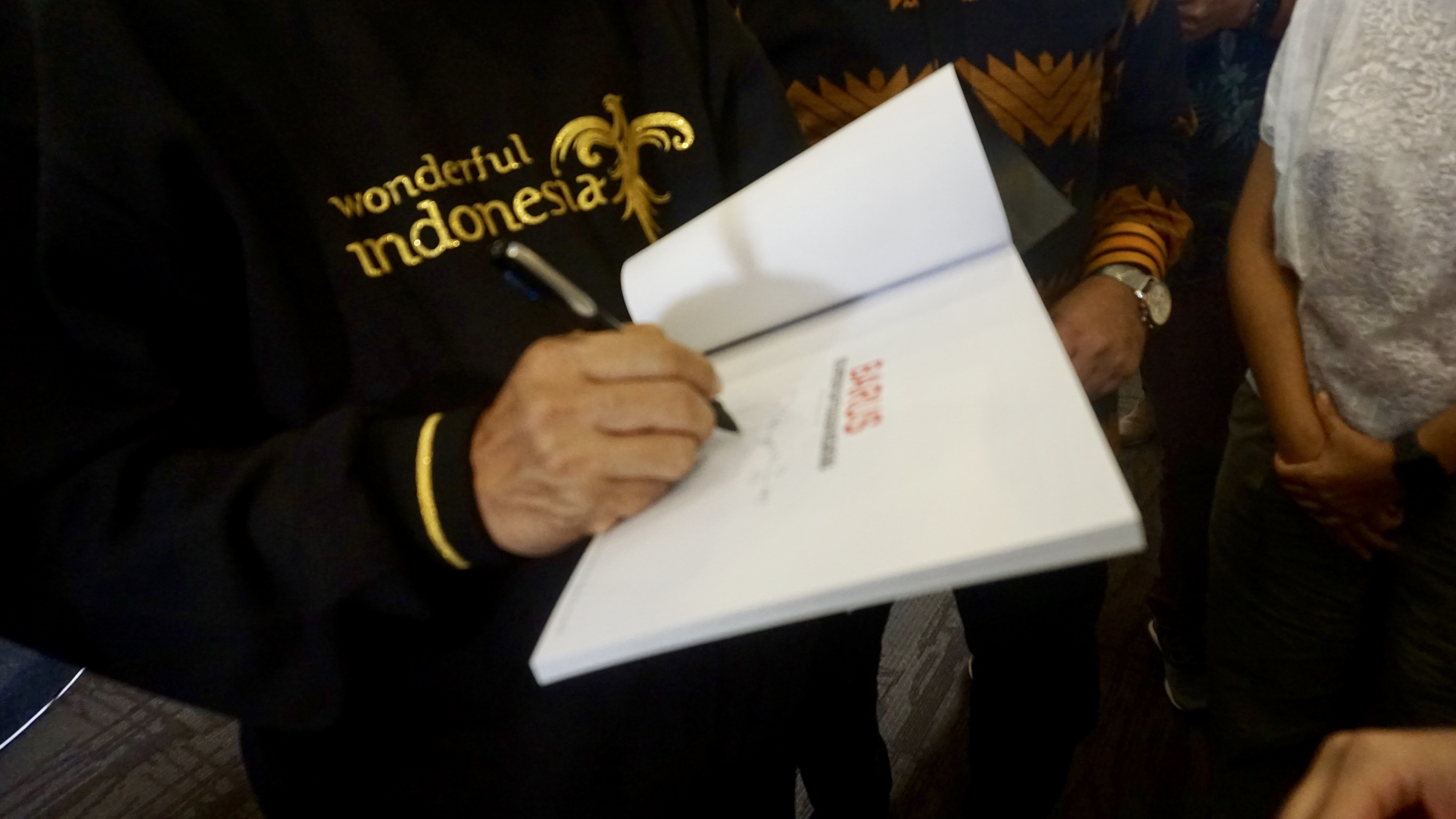 Photo Caption 2: Mr Arief Yahya signed the "Bromo" Photography Book by Hasiholan Siahaan XIV which was printed using the Fuji Xerox Versant 80 Press machine.