Book Review "Layout 2020" with Astragragraphia and the Indonesian Administration Foundation Campus (YAI)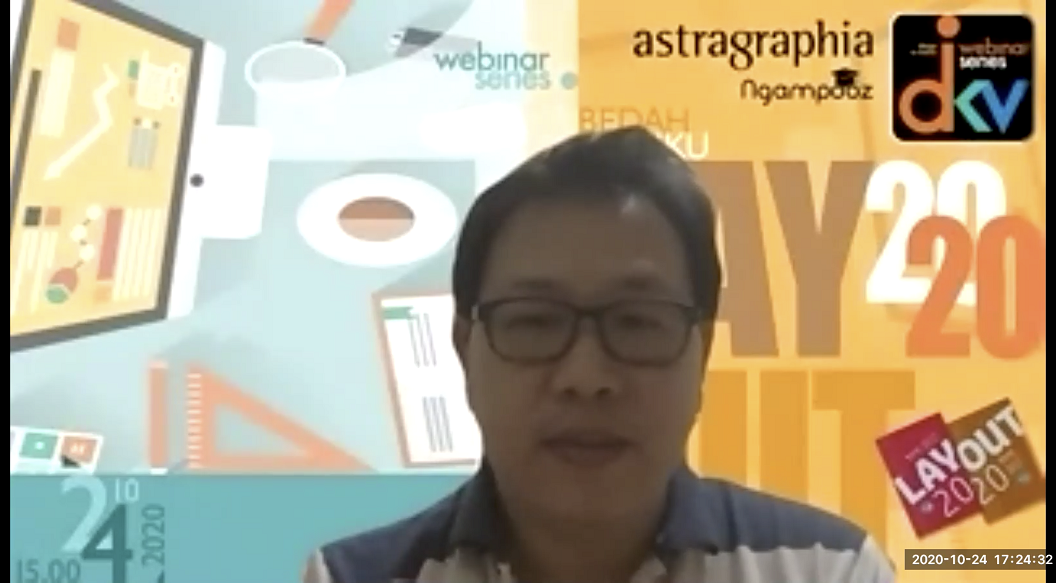 Astragraphia Document Solution, October 24, 2020 - Books are a medium that can be a bridge to gain insight, knowledge, and encourage creativity. The rapid advancement of technology and digital transformation today is enough to spoil the younger generation and graphic designers with the ease in accessing all the information they want. Susianto Rustan, a prolific writer in the field of design books as well as a lecturer and graphic designer, has the passion to contribute to realizing reading interest as well as a window of creativity for the younger generation, especially the graphic designer community in Indonesia. Not only reading, but the design process also requires time for exploration of long problems and solutions, which ultimately results in creativity. Therefore, Surianto Rustan poured design exploration ideas to the DKV community by re-writing his 9th book entitled "Layout 2020".
On Saturday 24 October, Astragraphia collaborated with Mr. Surianto Rustan and also the Universitas Indonesia (YAI) Foundation Campus to hold a webinar as well as a discussion forum for students, namely "Layout Book Review 2020". In connection with increasing interest in reading among graphic designers (DKV), Astragraphia was represented by Mr. Teguh Sardjono as Color Specialist from PT Astra Graphia Tbk. The webinar which was held had the concept of a sharing session between Mr. Surianto and enthusiastic students to attend to listen to a presentation about the process of making books, reviewing the contents of the book to the process of printing the book "Layout 2020".
In the presentation, the audience, who mostly came from DKV students, received insight into the book "Layout 2020" as well as thoroughly examining the well-known and interesting designs that are around us. Mr. Surianto Rustan provides simple standard design concepts such as the construction of print layouts, grids, and typography but is still attractive in this digital era. From the series of webinars, Mr. Teguh Sardjono as Color Specialist from Astragraphia explained the presentation "Out of The Box Creativity" about CMYK color particles as a forming element so that later they can produce various and more creative print application ideas. In addition, Mr. Teguh explained the presence of special color technology from Fuji Xerox IridesseTM Production Press, namely White, Gold, Clear, Silver, and the latest addition of ink, namely Pink, which comes from fluorescent colors. The enthusiasm of the students regarding the color recognition session when Mr. Teguh explained the application of special colors using a software application. design namely Adobe Illustrator.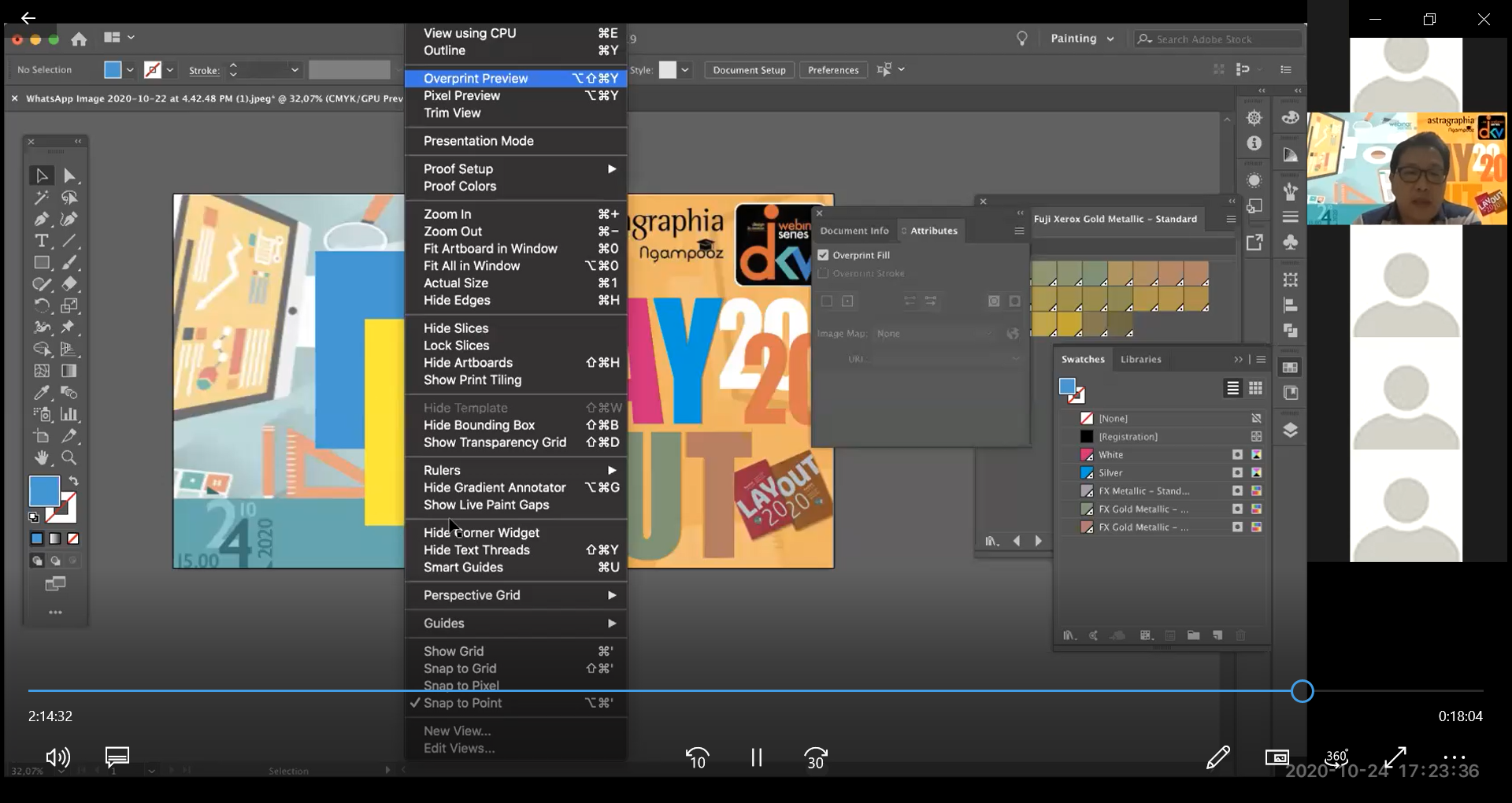 To implement the special colors of the Fuji Xerox IridesseTM Production Press from Astragraphia into their class assignments, students can visit 39 Astragraphia customers throughout Indonesia. The Jabodetabek area is located at Surya Print, Document Plus, and Grogol Jaya in West Jakarta. Meanwhile, Revo Printing Pandawa and Buya Printing in South Jakarta and Depok. Finally, Air Mancur Printing in East Jakarta.
It is hoped that this webinar can add insight and knowledge for DKV students, especially in order to further explore creativity in producing developing design works with a whole series of production printer machines available according to student needs.