Astragraphia Holds "Digital Document Transformation" Webinar to Support a Smart and Agile Digital Work Environment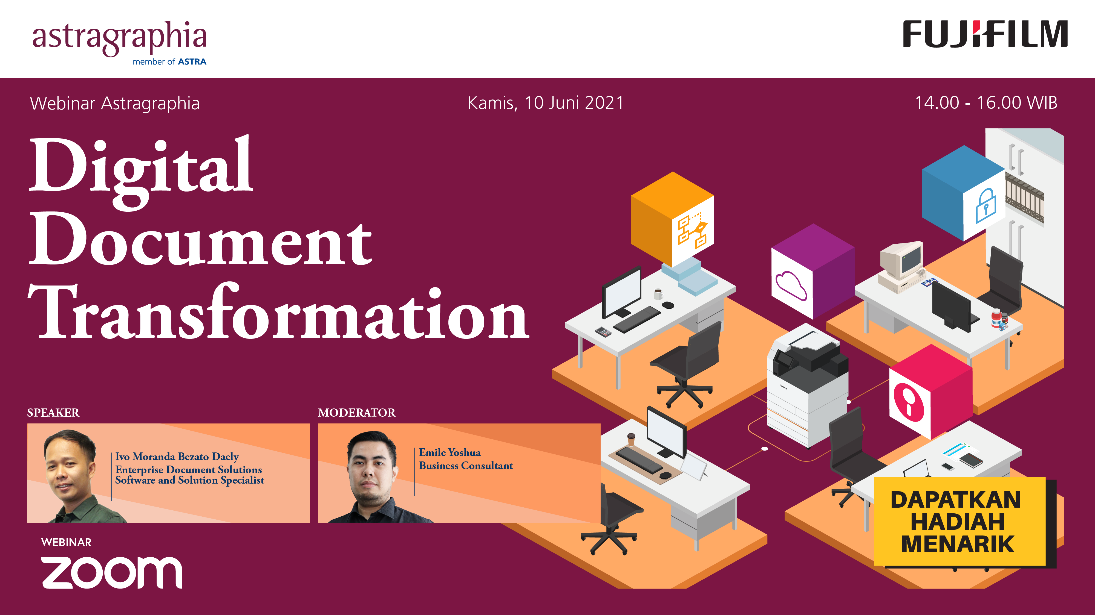 Astragraphia Document Solution – Astragraphia again held an online webinar for its loyal customers with the theme "Digital Document Transformation" on Thursday, June 10, 2021. To answer the need for document solutions that can increase work productivity better, Astragraphia in collaboration with Astragraphia Jakarta 7 Branch invites its customers in the Jakarta area to be able to participate in creating a digital ecosystem in the work environment during this pandemic, or what is called the "Future of Work". " Not only that, Astragraphia gave attractive prizes for participants who participated until the end of the event.
The Astragraphia webinar, which carries the concept of discussion and talk show, was moderated by Emile Yoshua as Business Consultant from Astragraphia. Then this discussion started by presenting resource persons who are experts in their fields, Astragraphia Software and Solution Specialist, Ivo Moranda Bezato Daely. For approximately two hours, the topics that were presented included: "Company Conditions and Choosing How to Work During a Pandemic" and "Choice of Document Solutions for Future of Work Needs".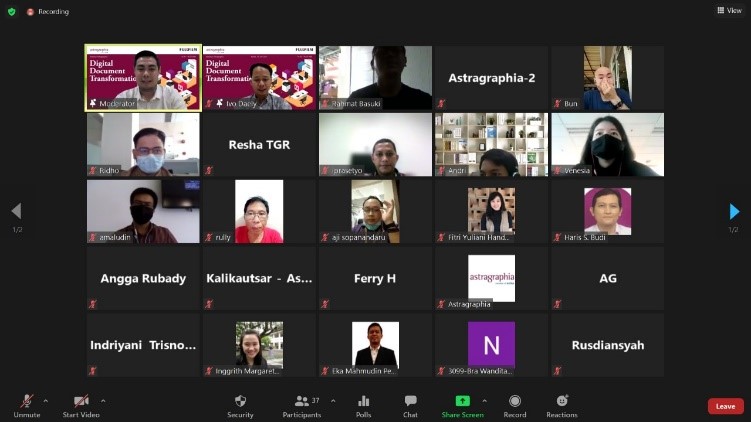 After the presentation of the material, Astragraphia developed an integrated document solution called "Smart Work" that allows companies to be able to perform agile printing on all process needs and document flow. Starting from the new document, it will start to be printed on available multifunctional devices until the document can be stored in centralized document storage (Document Management System) so that it can be distributed quickly and efficiently to all departments in the company. In addition, Astragraphia also presents a document solution in the form of digital signatures with DocuSign for companies. The need for signing documents with superiors or third parties/vendors has now become easier, faster, and safer despite the limitations of meeting physically.
Hopefully, this Astragraphia Webinar can be useful and provide positive inspiration for customers and provide thorough preparation regarding a better digital document workflow to be implemented in the current Future of Work environment.