Astragraphia Expands Sales and Guarantees After Sales Service for Digital Offset Printing Machines in Indonesia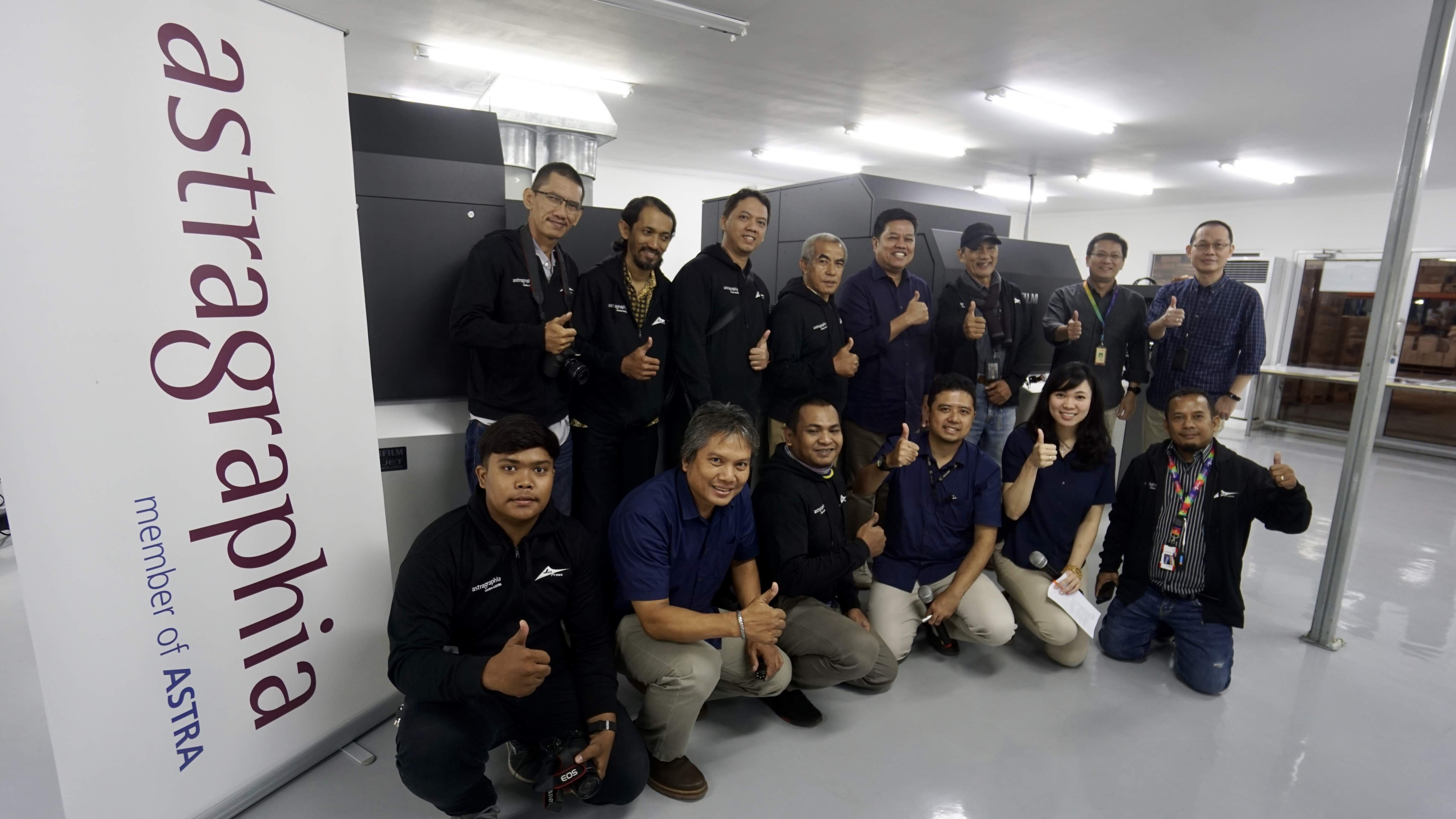 Today, PT Astra Graphia Tbk through one of Astragraphia Document Solution's business portfolios announced that Astragraphia is the sole company that handles all after-sales services for Fujifilm Jet Press 750S digital offset printing units in Indonesia. With the strength of a reliable, experienced sales & services network and extensive service coverage in more than 514 cities and districts in Indonesia, Astragraphia is confident to be the only company that can be trusted to handle the marketing and after-sales services of Fujifilm's digital offset printing product range. throughout Indonesia.
Mangara Pangaribuan - Director of PT Astra Graphia Tbk said, "Astragraphia is the only company in Indonesia that provides after-sales service to all Fujifilm Jet Press 750S digital offset printing customers spread across Indonesia. All JetS 750S engine services are managed professionally and competently by the Astragraphia engineer team. "
Mangara added, "The performance of a printing press, especially those used to support production does not depend solely on the reliability of the machine itself, but after-sales service has become an important element that will ensure that the machine will continue to operate at its prime (minimum downtime) to support the customer's business operations. "
Fujifilm Jet Press 750S digital offset printing machine was officially marketed by Astragraphia Document Solution in April 2019. The presence of Fujifilm Jet Press 750S as a form of Astragraphia's commitment to encourage the acceleration of the printing industry's growth and support the development of Indonesia's creative industries. Astragraphia provides a new barometer for the printing world by marketing the Fujifilm Jet Press 750S digital offset printing machine. This product complements the needs of graphic art industry customers as well as creative industry players ranging from small to medium businesses to enterprises who want a combination of the advantages of offset machines and the advantages of digital printing machines.
Ahmad Mughira Nurhani - Chair of the Indonesian Graphic Company Association (PPGI) said, "Along with the growth of the creative industry in Indonesia, the printing industry will continue to record positive growth every year. The presence of a digital offset machine complements the needs of graphic art players who want printing speed, price efficiency, ease of printing, and flexibility in the number of prints. "
All printing needs in the creative industry need to be supported by technology that is able to provide printing solutions with a fast, flexible, and high-quality process to complement the shortcomings that exist in offset printing machines.
Eka Agustian - Graphic Communication Service Product Marketing Dept. The head of PT Astra Graphia Tbk, said, "Fujifilm Jet Press 750S is able to achieve even more offset quality with a series of advantages possessed. This inkjet technology digital offset machine has been proven to meet strict safety regulations for food packaging in the Swiss Ordinance 817,023.21 and European Commission Regulation 1935/2004. "