Astragraphia and Dunia Grafika Invites Graphic Designers Community to Know Special Thematic Applications Through Webinar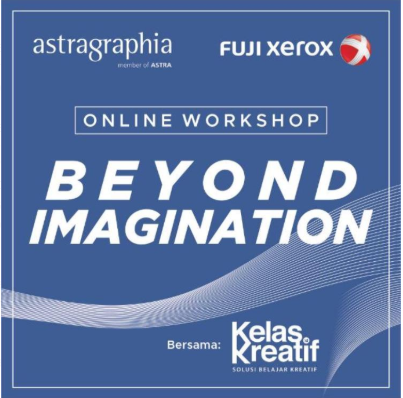 Jakarta, May 6, 2020 - It has been more than a month, we are increasingly accustomed to undergo the "The New Normal" daily routine, one of which is by working from home (work-from-home). Changes in work style patterns that are not managed with consistent self-discipline and poor time management can have an impact on someone's daily activities such as decreased work productivity and body fitness. With this WFH moment that mostly spends time at home, we can fill our free time by exploring lots of positive new activities to stay productive and minimize stress or boredom.
READ ALSO: Here's a Simple Way to Stay Focused and Productive When Working from Home
Astragraphia Document Solution re-cooperates with Dunia Grafika, an online graphic media in Indonesia by holding a creative class webinar to remain productive even at home. Interactive webinar via the Zoom online meeting application. The event that was open to the public was titled "Beyond Imagination Workshop: Exploring Special Color Design Applications with Fuji Xerox Iridesse Production Press with Astragraphia". Through this creative class webinar initiation, Astragraphia as an exclusive distributor of products and document solutions Fuji Xerox is end-to-end committed to improving competence in providing education in the form of design training to graphic designers community and creative actors in Indonesia so that they can gain new insights even from home alone.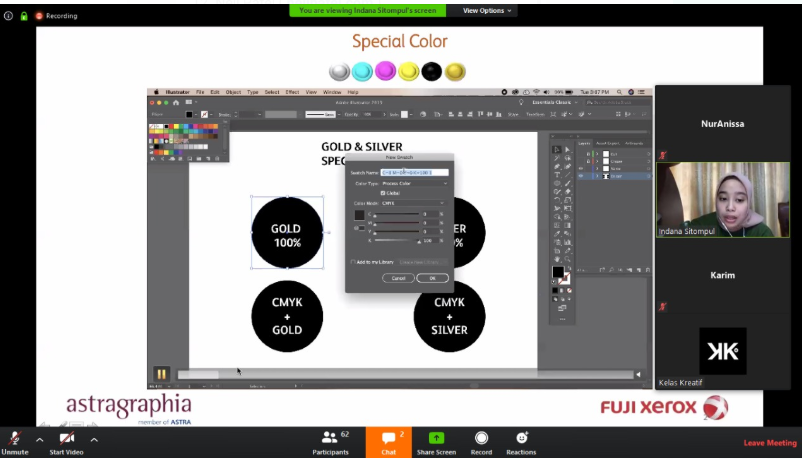 The first webinar moderated by Ms. Donny Dharmawan from Dunia Grafika turned out to attract enthusiasm and was attended by approximately 70 participants who mostly worked as graphic designers. The first session was started by speakers from Astragraphia Document Solution namely, Indana Ulfah Sitompul, a Business Application Designer who taught how to create a customized paper bag and thematic design by highlighting special Gold and Silver colors, technology on the Fuji Xerox Iridesse Production Press machine using the Adobe Illustrator application (.ai).
READ ALSO: Fuji Xerox Iridesse Production Press Ready to Surprise Every Special Moment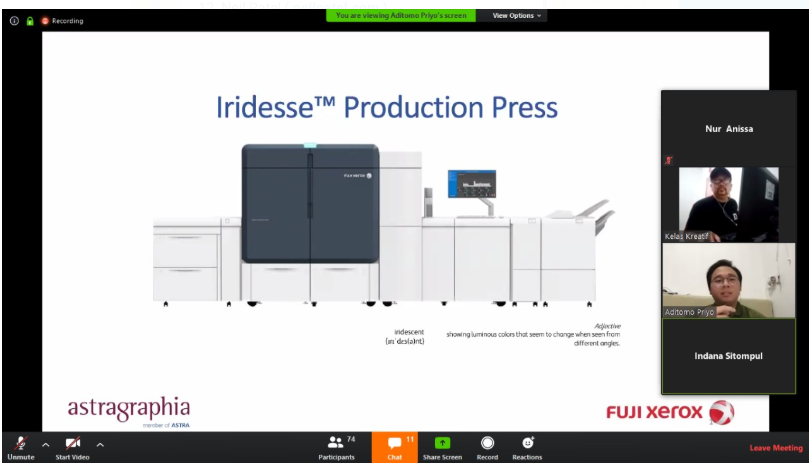 Not only talking about the design, the second session presented by Aditomo Prakoso, Business Application Desaigner from Astragraphia further explained how the design that was made can then be used as a display packaging / paper bag that is valuable and quality and how to work with printing using the production printer machine, the Fuji Xerox Iridesse Production Press is then personalized by the Variable Data Printing (VIDE) software and given the finishing touch of the finishing machine, Graphtec FCX.