Worry-Free! Here are 5 document solutions from Astragraphia that can support your productivity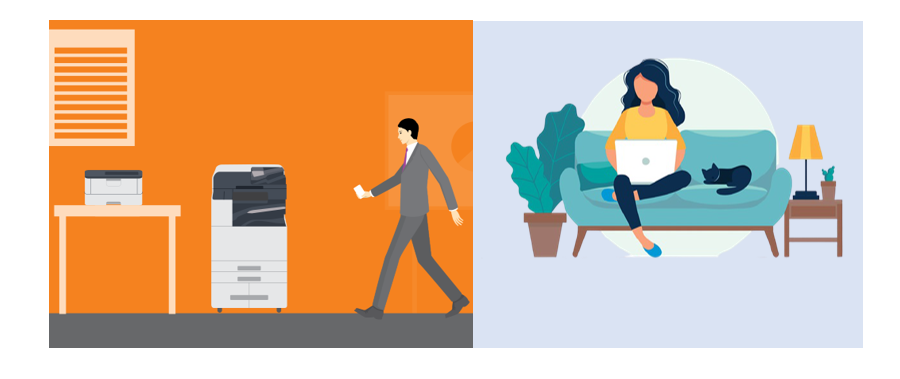 Astragraphia Document Solution - Pandemic conditions force companies to adopt new ways of working. Based on a survey from Gartner, June 2020 regarding "9 Future of Work Trends Post Covide 19", as many as 48% of offices said their employees were more productive, so they preferred to switch to remote-working (WFH) after the pandemic occurred and were considered more effective. Over the past seven months, we have been continuously fueled by digitalization and technology which inevitably becomes a crucial part of our activities at work. So the company must reorganize its planning, management, coordination strategy, and of course how the company must continue to create a safe, productive, and enjoyable work life.
After being quite busy attracting attention with the emergence of office clusters, the DKI Jakarta government also requires companies, especially non-essential ones, to regulate Work-from-Home policies for the majority of their employees. Health protocols for the prevention of the COVID-19 virus have continued to be carried out and tightened in all aspects, one of which is office operations. Even though at this time, several companies were allowed to operate even though in a limited number, this new way of working partly working from the office and partly working from home certainly had its own challenges when it came to synergy, collaboration, and productivity among employees. Companies must continue to adapt their methods so that employee coordination and company operational activities can continue to run effectively and optimally.
Seeing the changes that have occurred and to support this new way of working, Astragraphia Document Solution provides a variety of solution options that can make it easier for you to work from home. Productivity is maintained, there are no obstacles! Let's take a more complete look at the "New Workstyle" solution offered by Astragraphia and you can try.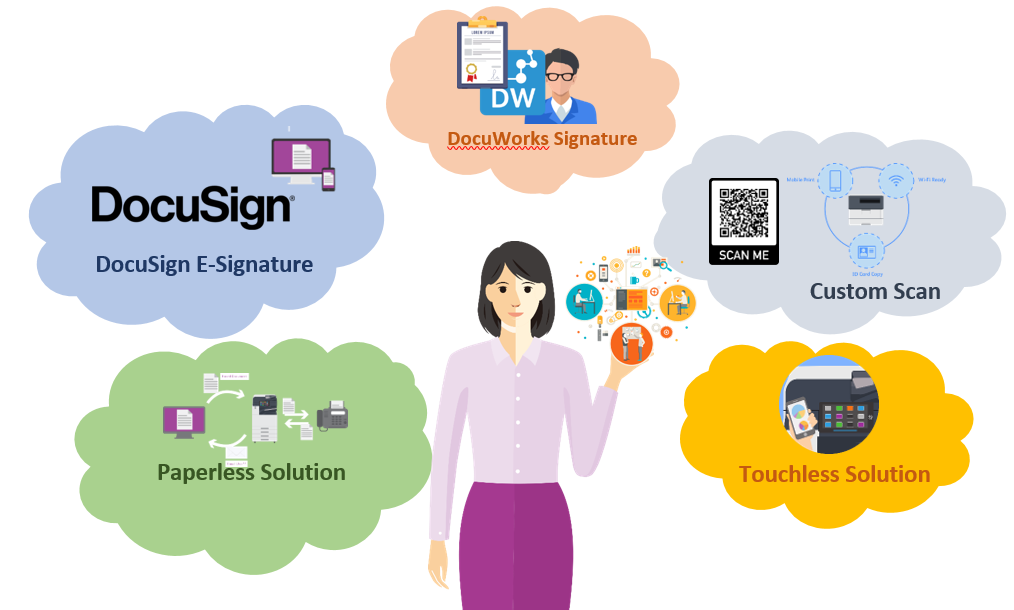 1. Paperless Fax Solution
The multifunction photocopier from Fuji Xerox gives you the convenience of sending documents even when working from home. One of the existing Fax features that can be maximized when the moment requires you to work from home even wherever you are, but must send fax documents to colleagues who are in remote areas and can only be reached by telephone signals. For more details, you can listen to the following case study examples:
Don't worry, we have Paperless Fax, where our customers who work from home can still do their work (send & receive faxes) using the Fuji Xerox multifunction machine that is in your place - each connected to the internet connected to a VPN.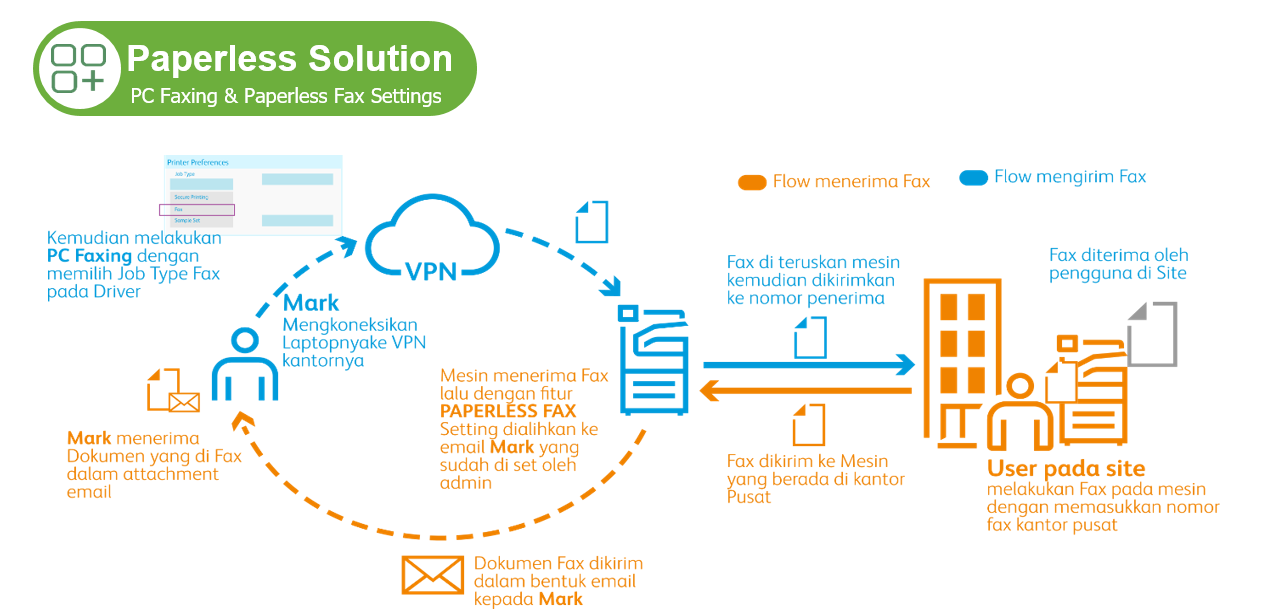 Here are the advantages of Astragraphia's Paperless Fax solution:
Received & Sent Fax from Anywhere - You can send and receive faxes from anywhere, just connect to the company's internal network via VPN
Email / PC for Destination (Max 3) - allows the Fax Recipient's destination to be forwarded to the user's email or PC, to a maximum of 3 addresses.
Transfer Destination Notification - the machine will send a notification regarding fax documents sent to the destination.
Support for 3 Fax Line - This feature allows sending a fax to a specified destination from 3 different fax lines.
2. DocuSign E-Signature
Work routines sometimes require the validity of important documents using wet signatures. Pandemic conditions in office activities make it sometimes very difficult to get wet-signature verification on these documents.
DocuSign E-Signature is a fast and secure document solution for those of you who want to send digital signatures and approve documents anytime and anywhere. Only via a device such as a laptop or a smartphone, select documents. You can add your boss or team that needs to sign the document, then select "Submit". Your colleague will receive a notification and continue this TTE process. If all the PICs has signed, you will get a notification again, so that you can access it again at any time and of course, it's safe. With DocuSign E-Signature, of course, you can work faster, make your transactions safer, and enhance the experience of entering a fully digital work environment.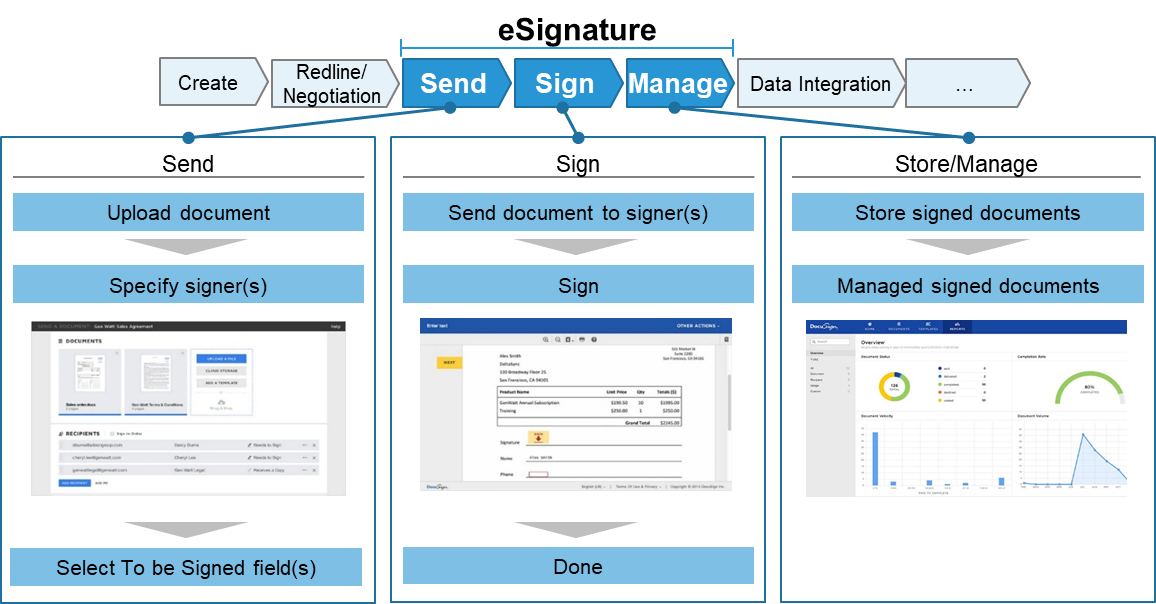 3. DocuWorks E-Signature
DocuWorks Electronic Signature makes it easy for you to add a digital signature to documents. Verify whether the signature is original or not, or can also see if there is a revision of the document that was digitally signed. Here's an example of a case study: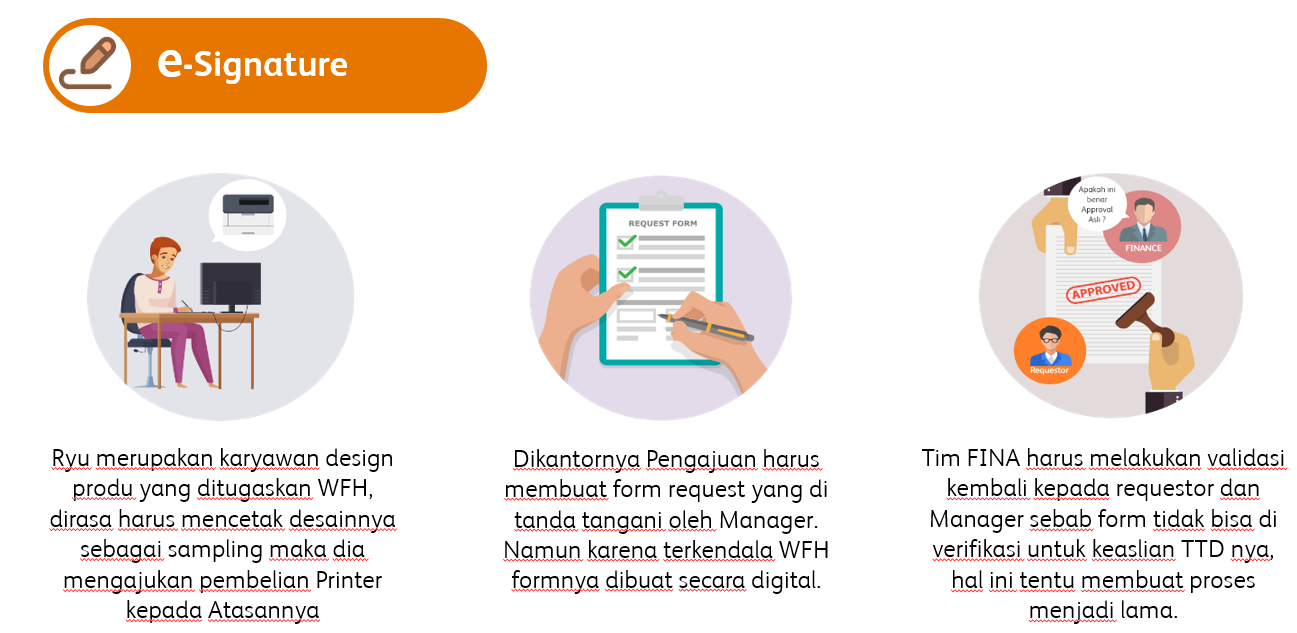 The following is a simulation of using E-Signature at the Ministry of Finance in a company:
Procurement staff make Purchase Request (PR) documents to relevant vendors so that delivery of goods can be made as soon as this pandemic ends. This document requires approval from the Finance Manager. However, because the company is implementing WFH, the signature cannot be done directly. Procurement staff decided to request a digital signature.
4. Custom Scan
Every office sometimes has to grapple with piles of important documents such as invoices, POs, or other confidential paper documents. Not to mention the process of input, storage, and verification of document checks which are still done manually which is complicated, especially during Work-From-Home (WFH) conditions such as this time, the workflow will definitely be hampered.
Astragraphia's smart work concept comes with a "Custom Scan" solution. Where Fuji Xerox multifunction photocopier products can integrate and synergize with the Document Management System (DMS) portal or portals that are already used by the company. In addition, companies can benefit more from the "Custom Scan" solution, including in terms of printing machine management tools, companies that use the Fuji Xerox multifunction machine are now available with complete data analysis reports on monitoring usage copy, print, scan. Then the document workflow process also becomes more effective, facilitates coordination between departments, and minimizes the potential risk of data loss because all physical documents are stored in one centralized folder. So don't worry, the document workflow will definitely be more efficient and work productivity will increase faster.
Here are the benefits provided by Astragraphia's Home Printing solution:
High Quality 1200 dpi Printing Resolution - printing quality equivalent to an office MFD machine so that the print results can be used for office document needs.
Low Wattage - maximum power consumption of 400 W for the Mono engine and 800 W for color so that it can be used in homes, especially for WFH employees.
Wireless & Mobile Support - enables printing anywhere wirelessly and mobile.
5. Touchless Printing
This Touchless Printing technology allows you to do work on the Fuji Xerox multifunction device directly from your smartphone, either to navigate the menu copy, scan, fax or you can print and scan directly to your smartphone so you don't need to touch the panel screen directly. to do any job. Let's look at an example of a case study below: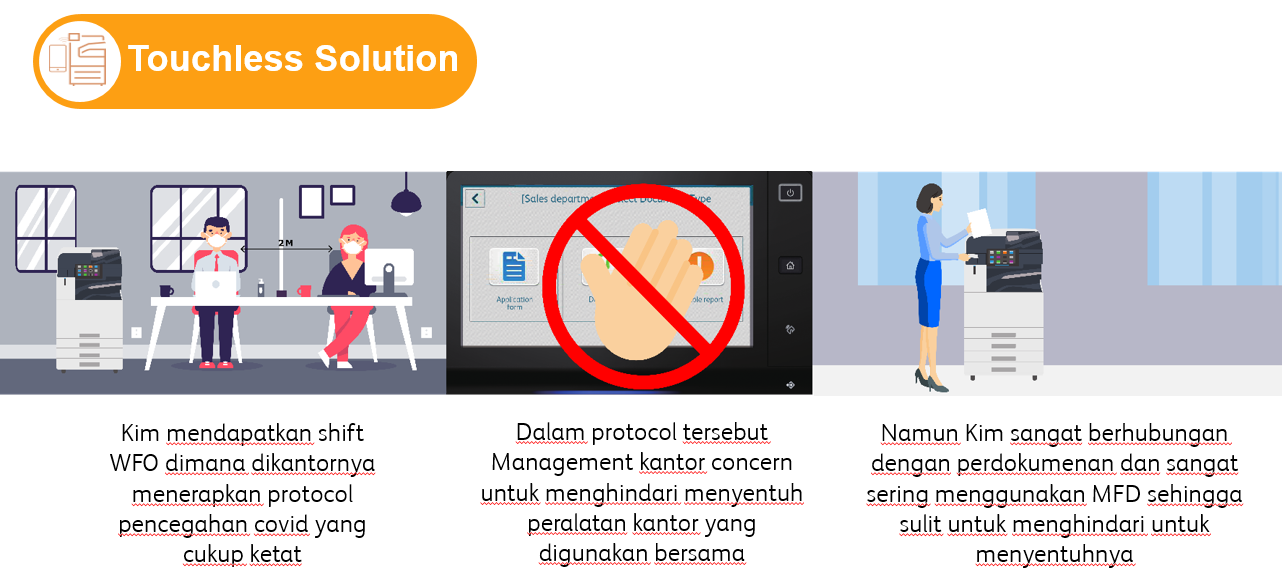 Touchless Solution is an integration of 2 features of the Fuji Xerox device, namely the Portable UI and Print Utility where with these two features we can Copy, Print, Scan, and Fax via our SmartPhone * so that we no longer need to touch the device. This of course can prevent the spread of the COVID-19 virus which is currently becoming a pandemic.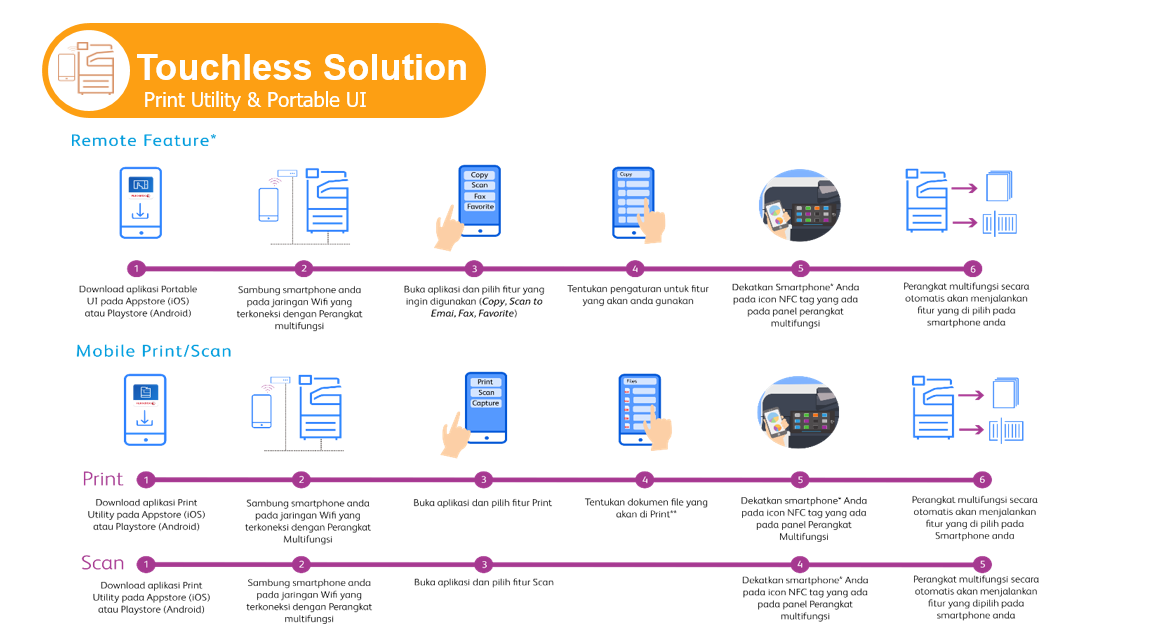 The following are the advantages of a touchless solution with a Fuji Xerox multifunction copier:
Remote Device for Copy, Scan to Email & Fax - allows starting jobs on the MFD device via the menu displayed on the SmartPhone.
Add number/email from Mobile Address book - Allows retrieving number/email from your Smartphone address book as a fax or email address on the MFD.
Print & Scan on Mobile SmartPhone can send print jobs and receive scan results from your multifunction machine.
Astragraphia Document Solution as a trusted partner of choice for customers is always committed to supporting your documentary needs and enabling you to work optimally wherever you are.
For more information about the Touchless solution from Astragraphia Document Solution, please contact Halo Astragraphia directly at telephone number 1500345 or you can fill out the form below:
Source:
https://www.gartner.com/smarterwithgartner/9-future-of-work-trends-post-covid-19/https://www.mckinsey.com/business-functions/organization/our-insights/reimagining- the-office-and-work-life-after-covid-19