Portable UI Features on ApeosPort VII Machines Simplify the Process of Printing & Emailing Documents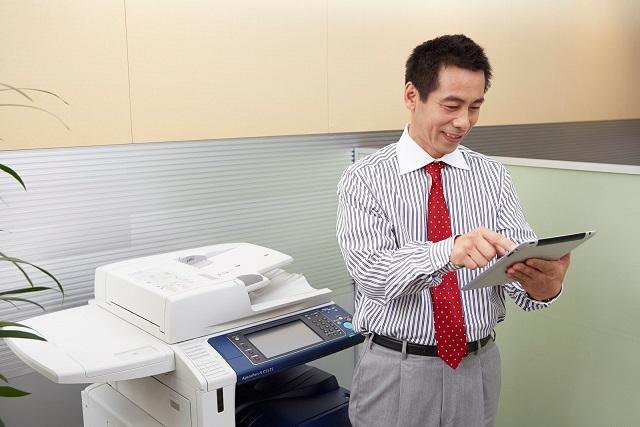 A person's high mobility and also the need for everything that is fast and practical, inevitably makes humans in this age very dependent on his smartphone. You and I are no exception either. Try, what can't you do via a smartphone? Call and text? Shop and make payments online? Very can! Even creating or editing designs, documents, and even printing photos can be done only through the devices in your hand. So it is not excessive if the existence of a device that has become a primary need in line with clothing, food, and shelter.
Back to the matter of mobility and the need for everything that is fast and practical, we (Astragraphia) as the licensee of Fuji Xerox products in Indonesia present a solution in the form of a multifunctional ApeosPort VII C Series that is equipped with Portable UI features.
Previously, further talking about Portable UI, you who usually use Fuji Xerox machines may have encountered problems such as too many features appearing on the screen panel on a multifunctional machine, even though all you need is print, copy, or scan. Then when you want to send a scanned document from a multifunctional machine to a team email, you have to type the email addresses of all team members one by one. Both of these situations take a long time and can be confusing for first-time users using multifunctional machines.
Well, the Portable UI feature on the ApeosPort VII C Series engine allows you to simplify the print process plus sending emails to interested parties.
1. You can print directly from a personal smartphone (Android & iOS) that is equipped with NFC
2. ApeosPort VII C Series machines can be connected to your smartphone, so contact data in the form of e-mail addresses and fax numbers in your smartphone's phone book can be synchronized with a multifunction machine. Practical is not it? You no longer need to type email addresses one by one.
To find out how to use the Portable UI feature, consider the following illustration.