Photocopying Machines Multifunction Latest Colors in the First Half of 2019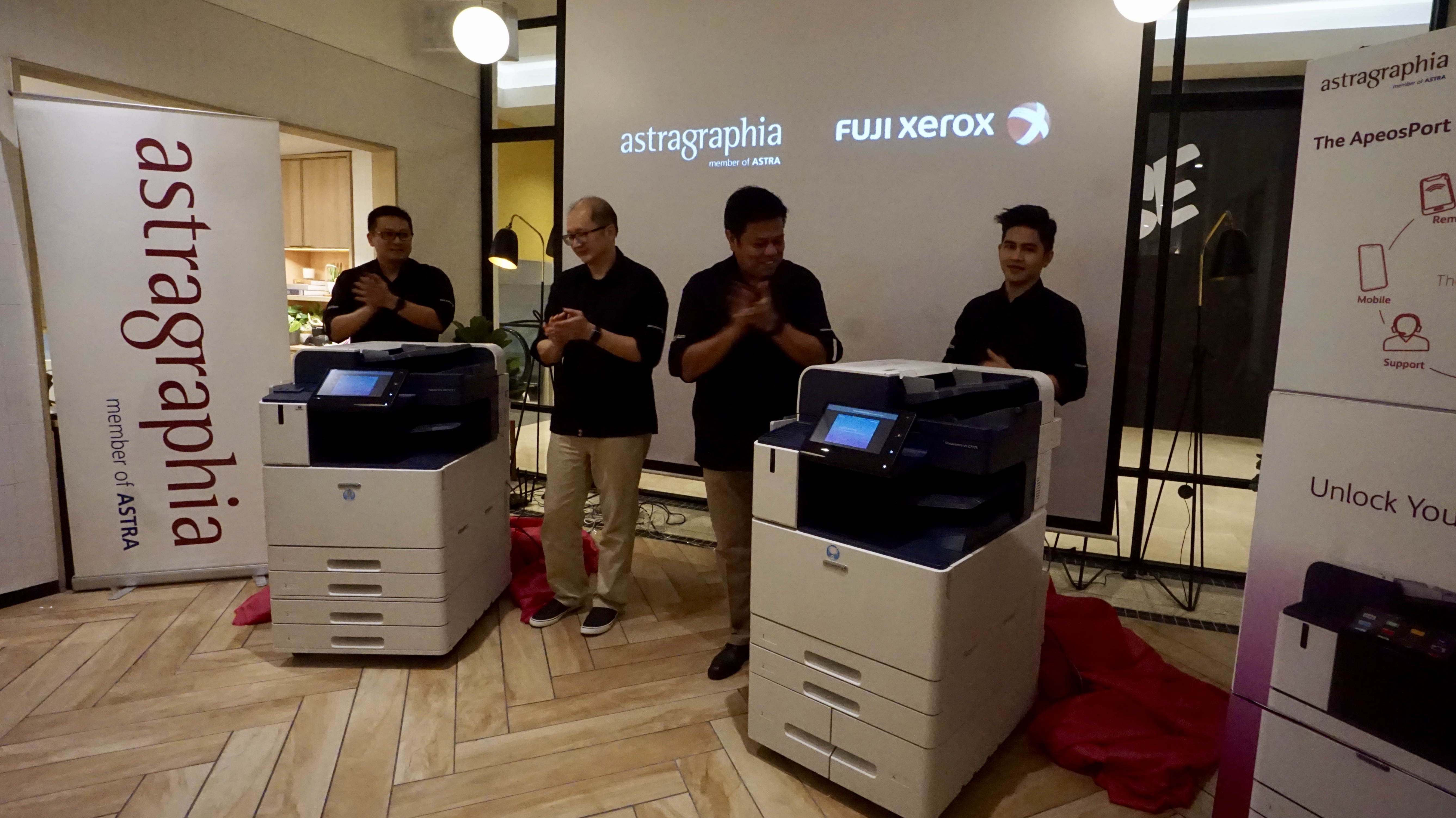 Photocopying Machines Multifunction Latest Colors in the First Half of 2019
The Fuji Xerox ApeosPort / DocuCentre – VII Color Multifunction Machine allows you with greater flexibility and in accordance with the desired way. By carrying out the concept of Unlock your Evolution, ApeosPort-VII / DocuCentre-VII is a cutting-edge printer that promotes Intuitiveness simplified, 360 ° data security, Carefree printer management, and Connect on demand.
Intuitiveness simplified makes it easy for users to operate machines with many of these functions.
A. Touch panel for operation
The world that is more connected to each other becomes the philosophy behind the birth of the Fuji Xerox ApeosPort-VII / DocuCentre-VII series printer, which combines tap, swipe, select and customization gestures on a 10.1-inch color touch panel. All work done by this printer machine can be completed using one finger. This machine connectivity has options that are also familiar with cellular devices and various cloud services and various smart sensors that work in the background.
• Adjustable UI slope
The slope of the panel that can be adjusted to the degree of slope makes it easy to use and to avoid light reflections.
• Use of colors to be easy to remember
These user-friendly icons/items on the touch panel are grouped into different colors, with the aim of being easy to remember and recognize. Frequently used functions will also be displayed in certain colored areas so that users easily find the features you want to use.
• Equipped with various language choices
This device supports various languages ​​including Japanese, English, Chinese, Korean, Thai, and Vietnamese.
• Easily choose the destination to which data will be sent
You can easily address the purpose of the fax or e-mail you send, or even store data on the computer when scanning. Don't worry about being confused with the many icons on the control panel, because only the functions that are being used will be displayed on the screen.
B. Mobile access
ApeosPort-VII / DocuCentre-VII can also be operated through a smart mobile device in which there is already an NFC feature or Near Field Communication, so you can print, copy, scan by bringing your smartphone closer to a special panel available on the printer.
C. New user-friendly hardware
• Sensory feedback that can give a 'sign' when the machine is making an order to print, copy, scan, or when the printout is still in the tray / the owner has not taken it.
• Retractable tray without issuing loud noises when the tray is removed and reinserted like other printer machines in general
• Multi-feed detection (ultrasonic sensor) lights up and/or turns off the printer by standing for a few seconds in the sensor range
• Non-standard size auto scan allows you to scan even A3 sizes
Get more information about Fuji Xerox ApeosPort / DocuCentre-VII Multifunction Machines by contacting Halo Astragraphia in numbers 1500-345 every Monday - Friday, during business hours (06.00 - 18.00 WIB).