New Hero Production Machine Printer at the Entry Level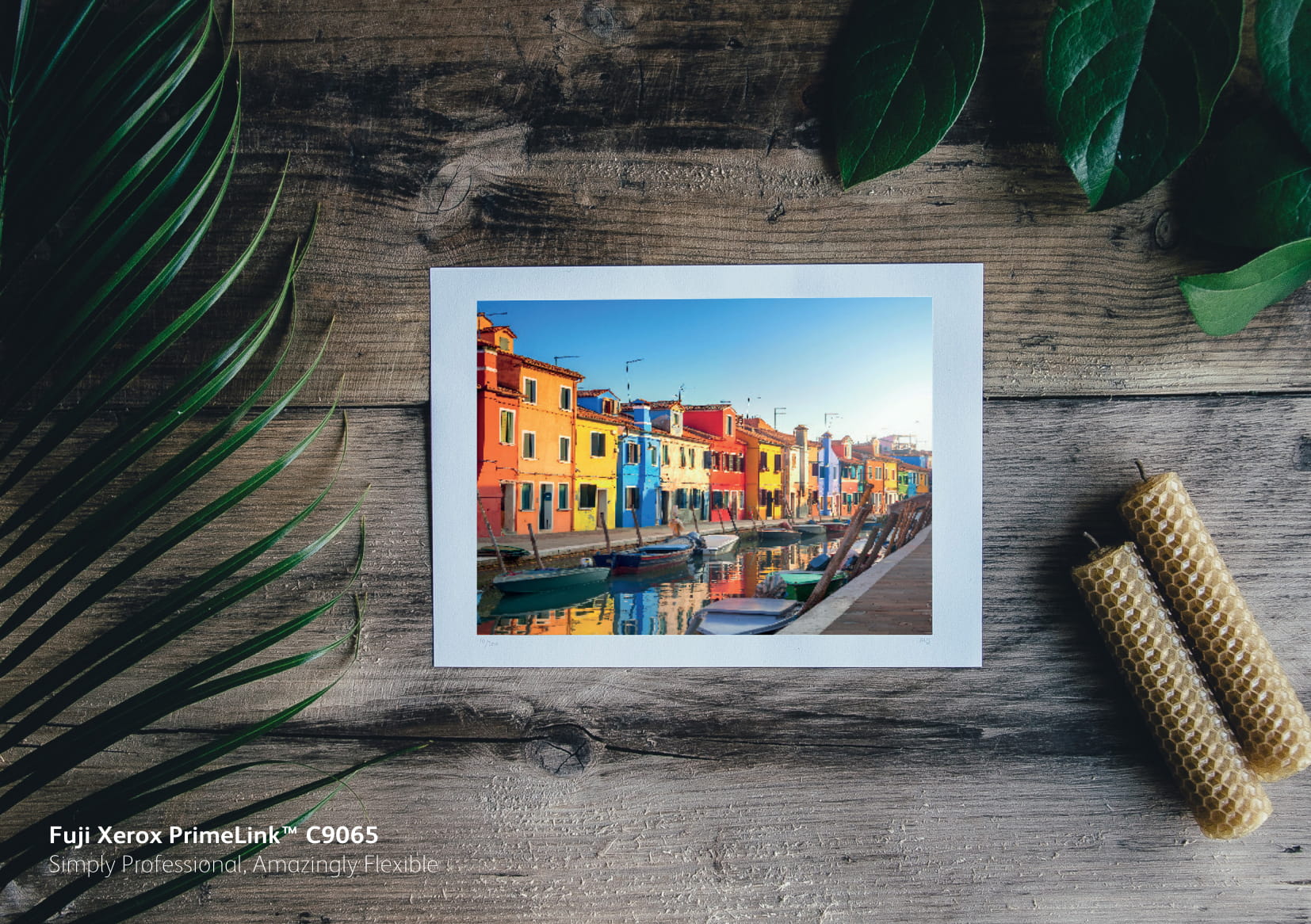 The All-In-One Solution concept is carried out by the latest digital series printers from Fuji Xerox, Prime Link ™ C9065, which are good for commercial printing and office operations. Specifically, Prime Link ™ C9065 is the best choice for novice digital players, especially those located in small cities or even offset players who are migrating into the digital world.
The rapid growth of SMEs directly has an impact on the increasing number of label and packaging printing needs in print on demand. This is the advantage of digital print where printing orders can be done in units, in contrast to offsets which must be ordered in large quantities at once. This opportunity is targeted by Fuji Xerox through Prime Link ™ C9065.
Prime Link ™ C9065 has color calibration so that the colors on each print will be stable and the same. The processor is also faster and more powerful because this printer has a separate server from the machine.
In addition Prime Link ™ C9065 has a plus value in the form of SIF (Special Imaging Font) in the form of a special code to be applied to print products that are vulnerable to duplication such as vouchers, tickets, to certificates. The shape of the SIF itself can be micro text, where there are rows of numbers measuring 0.6, which the naked eye will only look like lines. The other form is in the form of UV as we usually encounter on paper money.
Sharp image quality and color
The PrimeLink ™ C9065 printer offers sharp, consistent and accurate image quality with a resolution of 2,400 x 2,400 dots per inch (dpi). In addition, Fuji Xerox developed the GX-i Print Server which helps provide high image quality with professional color management. Some image quality adjustment features such as 3D calibration, various screens, tone adjustments and SIQA (Adjusting Simple Image Quality) also make it easy to ensure optimal print quality sourced from original data input.
Various printing applications
The PrimeLink ™ C9065 printer makes it possible to produce a variety of printing applications including 350gsm of paper and banner printing. This device offers a variety of flexible in-line settlement options that can produce a variety of results such as a full square fold booklet of up to 120 pages, leaflets with five folds, and perforated multi-hole reports.
Find out more about the PrimeLink ™ C9065 Printer by contacting Halo Astragraphia in numbers 1500-345 every Monday - Friday, during business hours (06.00 - 18.00 WIB).