More Efficient and Economical with Laserjet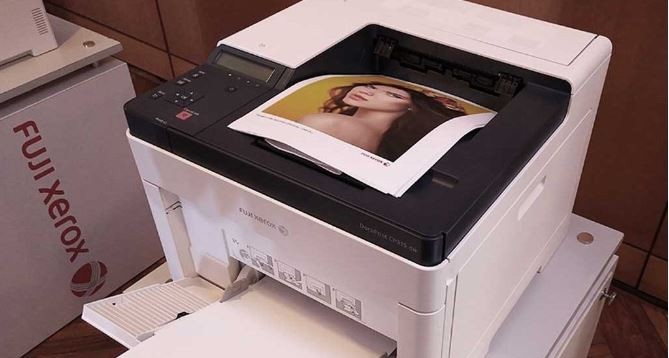 When talking about document printing needs, printer technology already comes with various variations. Maybe you still remember there was a Dot Matrix printing machine that uses ribbons and how it works is similar to a typewriter. Then we also recognize the existence of inkjet and laserjet printers that are widely used by offices. But then the question arises, from both types of printers both inkjet and laserjet, which ones are actually more appropriate for office needs? Maybe it's good if we define in advance what the printing needs of documents are in the office.
The high need for printing documents in offices requires you to choose a printer that is fast, reliable, economical and has excellent print quality. So let's get surgery whether this quality is in inkjet or laserjet printers.
• Print quality
Laserjet printers or commonly referred to as lasers, print documents by using a toner in the form of powder which later melts to the entire surface of the paper simultaneously and produces even and consistent printing. Inkjet printers print by spraying ink through thousands of nozzles inside the print head. The printout itself depends on the performance of the nozzle and how often the print head is used.
• Print speed
Inkjet printers have lower speeds than laser technology because they print lines per line. To speed up the process, you usually have to use a draft mode that speeds up the movement of the print head. But when the print head moves faster, less ink is sprayed so the print quality decreases.
• Operating costs
The price of laserjet toner is indeed far more expensive than the price of ink for inkjet, and prices never lie. A laserjet toner can be used to print around 3000 documents, while inkjet ink can only be used for hundreds of sheets.
• Printer maintenance
To clean the 'depth,' an inkjet printer has a print head cleaning mechanism that aims to remove air bubbles and shed ink residue that sticks to the print head hole. Cleaning is done by spraying ink into the print head, which means there is ink wasted every time the printer prints print head cleaning. This cleaning must be done regularly, especially when the printer is not used for a certain period. Unlike a laser printer, even though it is not used for a long time, the toner still functions normally without the need for a cleaning mechanism.
• Reliability of the printer
Each printer has a monthly duty cycle, the maximum number of pages that can be printed per month with normal usage conditions. High-end inkjet printers have a maximum monthly duty cycle of 30 thousand pages, a number that is relatively low for laser printers that have a double duty cycle. Not to mention the matter of paper hours. Research conducted by Fuji Xerox showed that inkjet printers experienced 16 paper hours when printing 34,840 sheets of documents. The main causes are double feeding, as well as duplex systems and output feeders that do not work perfectly.
The above facts show that a laserjet printer is the most appropriate for use in offices. And talking about laser printers, of course, Fuji Xerox's name is very relevant. As a company that creates laser printer technology, Fuji Xerox continues to be at the forefront of developing laser printers.
Just look at the CCSLED technology (Current Confinement Self-Scanning Light Emitting Device) which makes Fuji Xerox laser printers print up to 1200x2400dpi resolution with sharp and smooth print quality. There is also a Super EA-ECO technology that makes toner smaller and melts at a temperature of 10-15% lower. This has an effect on the energy efficiency of up to 20% and a reduction in CO2 emissions of up to 35%. All these factors show Fuji Xerox laser printers are the right choice in balancing document printing activities in your office.
Get further explanation about the Fuji Xerox printer by contacting Halo Astragraphia in numbers 1500-345 every Monday - Friday, during business hours (6:00 - 18:00 WIB).