Check out the Advantages of Switching to Multifunction Office Machine, in Order to Make Business More Effective and Profitable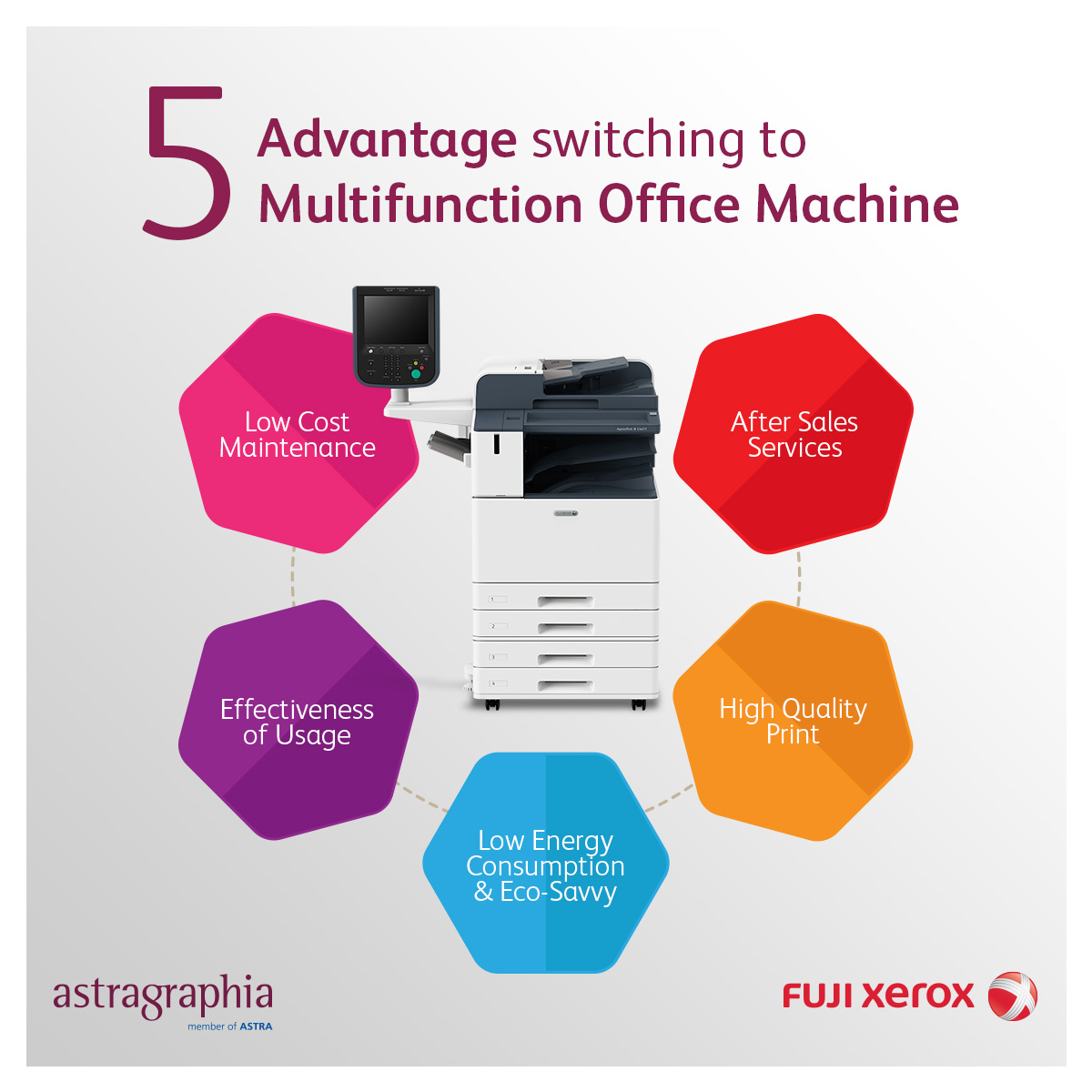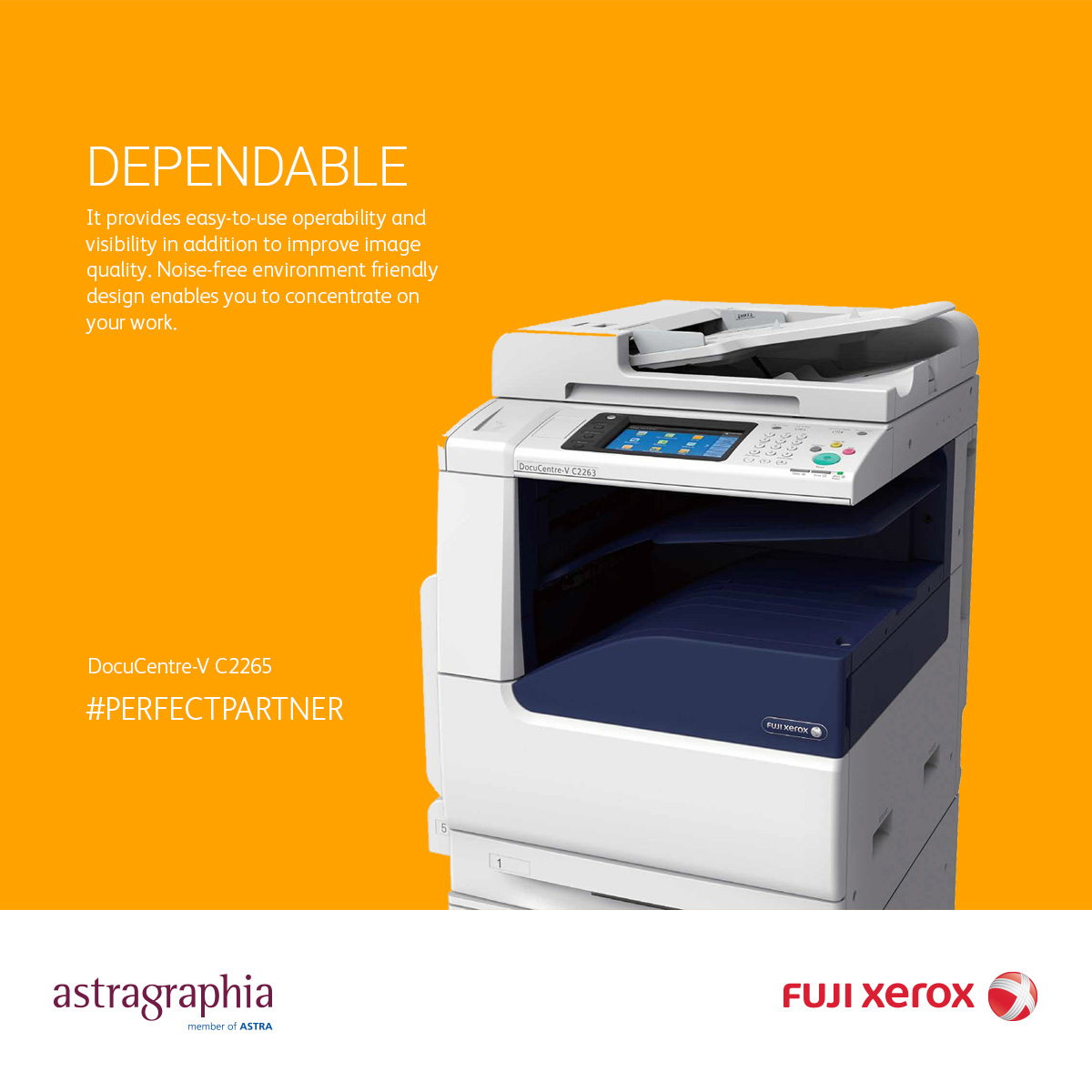 For those of you are entrepreneurs who are running the business well as startups, SMEs and for large companies though, the need to print and carry out activities such as scan, print, photocopy, fax and others are things that cannot be released. However, to meet these needs standalone machines are still widely used. Standalone machine is a standard printing machine, which can only perform one function, such as print only, scan only, or photocopy. Typically, offices place many standalone machines only aim to print purposes only, as well as adding other machines for printer and scanner purposes. However, with the large number, the machine will definitely take a lot of place and the cost incurred for maintenance until power consumption is even higher. In addition, the limited ability of standalone machines such as faxing, email to high quality scan, causing you to bought others machine for another functions. These problems can actually be solved by switching usage behavior to multifunctional office machines or multifunctional copier machines, which can do all kinds of printing activities. To see how far this switch to multifunctional office can provide benefits, check out the following points:
Low Cost Maintenance
Most consider that using a standalone machine can save the budget because the price per unit is cheaper than the multifunctional office machine. However, with the number of machines that reach dozens or even tens must require more maintenance costs. By simply using a multifunction machine, all the print needs can be missed, so the cost of any treatment can be relatively suppressed because only one multifunctional office machine is treated. According to research conducted by the Astragraphia team, the maintenance budget savings could reach 5-10% even more.
Effectiveness of Usage
Office Multifunction's machines that have the advantages of multi-tasking services, making all the work for office needs can be done in one machine. Therefore, all work can be more effective and efficient. Starting from the needs of photocopying, printing documents, fax and email, high quality scan until features such as cloud based memory, wi-fi direct until NFC support is available in one machine. In addition, in terms of reliability of print, multifunctional office machines provide comfort in terms of speed and printouts, for example can be found in the Fuji Xerox DocuCentre-VI C3371 engine, which has a speed of up to 35 ppm (page per minute), with the best print resolution in its class ie 2400 x 1200 dpi. No need to worry for vulnerable warm-up time, Fuji Xerox DocuCentre-VI C3371 production machine is only takes 2 seconds only.
Energy Consumption and Eco-Savvy
If we calculated energy consumption of a dozen or even dozens of standalone machine with one multifunctional office, the use of energy can certainly be more efficient one multifunction machine. Moreover, some multifunctional office machines have been supported with Super EA-ECO Toner, which reduces energy consumption by up to 20%. In fact, Super EA-ECO Toner technology also allows multifunctional office machines reduce CO2 emissions by up to 35%, so not only energy-efficient but environmentally friendly.
After Sales Services
Do not worry about the benefits to be gained in terms of after sales service. By switching to a multifunctional office machine, the company not only gets the benefits and effectiveness of the machine. But also, get a promising and reliable service. Astragraphia provides Full Services Maintenance Agreement service that can provide convenience for users, if there are technical constraints on the machine, you just call Customer Contact Center Astragraphia in Halo Astragraphia 1500345. This service can be enjoyed for customers who purchase machine or rental transactions.
Astragraphia guarantees customers with technicians who can provide 3 hours 'maintenance and 3 hour' downtime. Therefore, for those of you who want a complete package for the benefit and effectiveness of office activities, transition to multifunctional office is the solution.